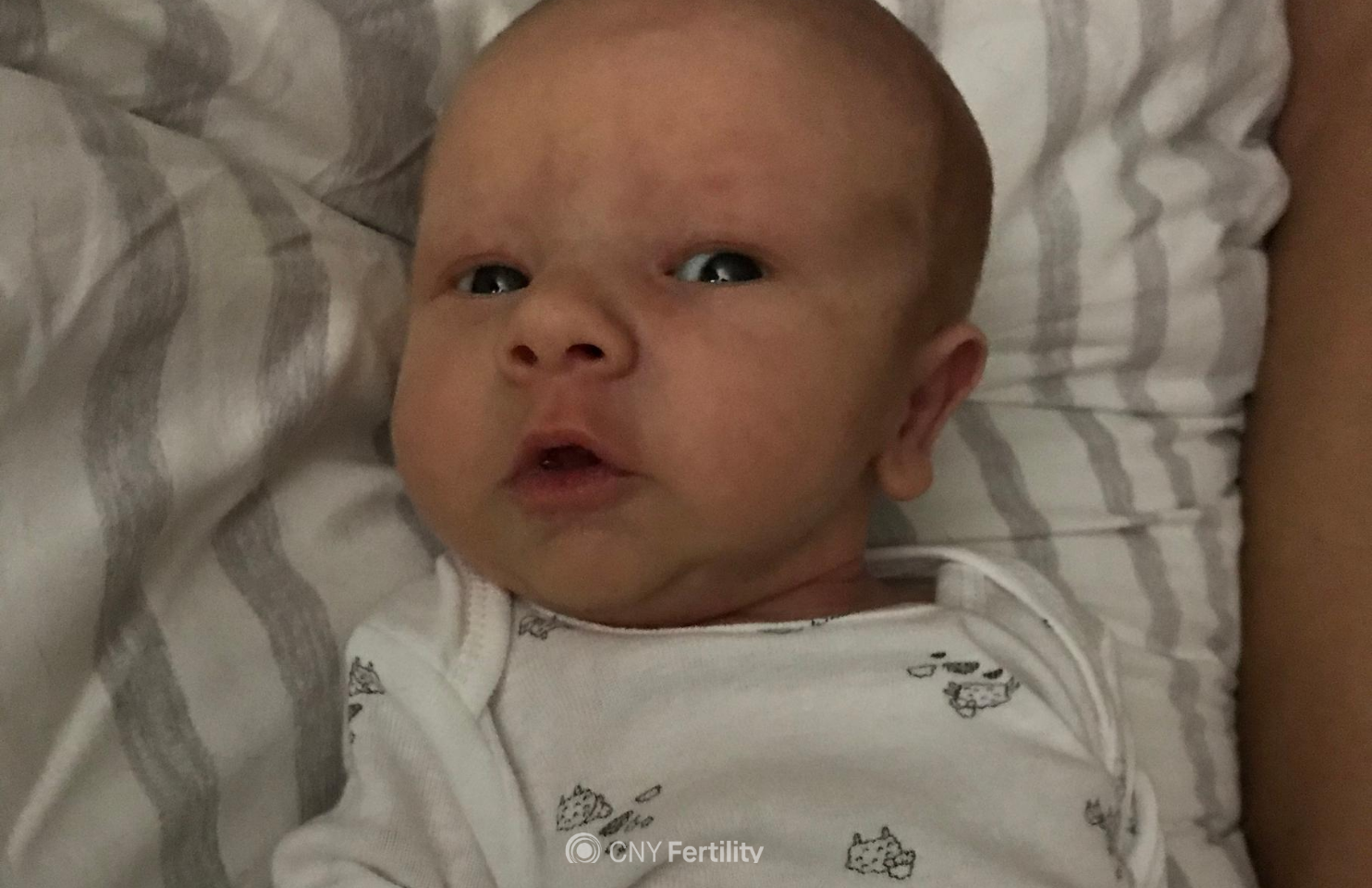 Patricia & Thomas
Infertility Diagnosis
Treatment(s)

In vitro Fertilization (IVF)
Laparoscopy
Location(s)
Physician(s)

Robert Kiltz, MD
David Corley, MD
Patricia & Thomas's Story:
My husband Tom and I went to CNY after being told by my OB that I didn't have any ovaries. I had trouble earlier in life with producing a monthly cycle, I had always been on birth control to produce a cycle. Once I went to CNY, Marnie (a nurse at the Syracuse office) had found my ovaries and told us that with time we could do this. At the time, I was excited but also fearful. We did 6 IUI's and they were all negative. It was very emotional and physically exhausting traveling to Syracuse and receiving negative information every time. Our nurse who saw us mostly every time was incredible and extremely helpful, supportive, encouraging and over all positive. (Marnie) She finally after the 6th negative IUI suggested we think about IVF. I had had a laparoscopy with Doctor Luthringer in the spring of 2019. They had thought they'd find lots of endometriosis. All that was found was scar tissue. So in November of 2019 we did our first IVF. They retrieved 2 eggs and only one fertilized. I was extremely anxious about doing IVF with only one egg but we now have our miracle baby boy! His name is Vance Benjamin, he was born on July 17 at 12:49am in Binghamton NY. We are so so thankful for CNY and what we now have as our precious baby boy!
Favorite Team Member at CNY:
Doctor Corley for his prayers after our IVF procedure.
Doctor Kiltz for his encouragement on our phone conversations.
Marnie the best nurse at the Syracuse office, she made this whole experience so worth it when we would drive to the office and get just the smallest positive information.
Unique Moments:
The highs were the day we finally got a positive test. November 13, 2019! The lows were definitely driving to Syracuse for so many appointments. Another low was receiving negative feedback after each IUI. Another high was seeing Marnie for every appointment and the days she'd even come in on her days off, just to see us in the office.
Hope, Inspiration and Advice:
Stay strong and never give up! This journey was extremely tiring, emotional and over all overwhelming but never give up.