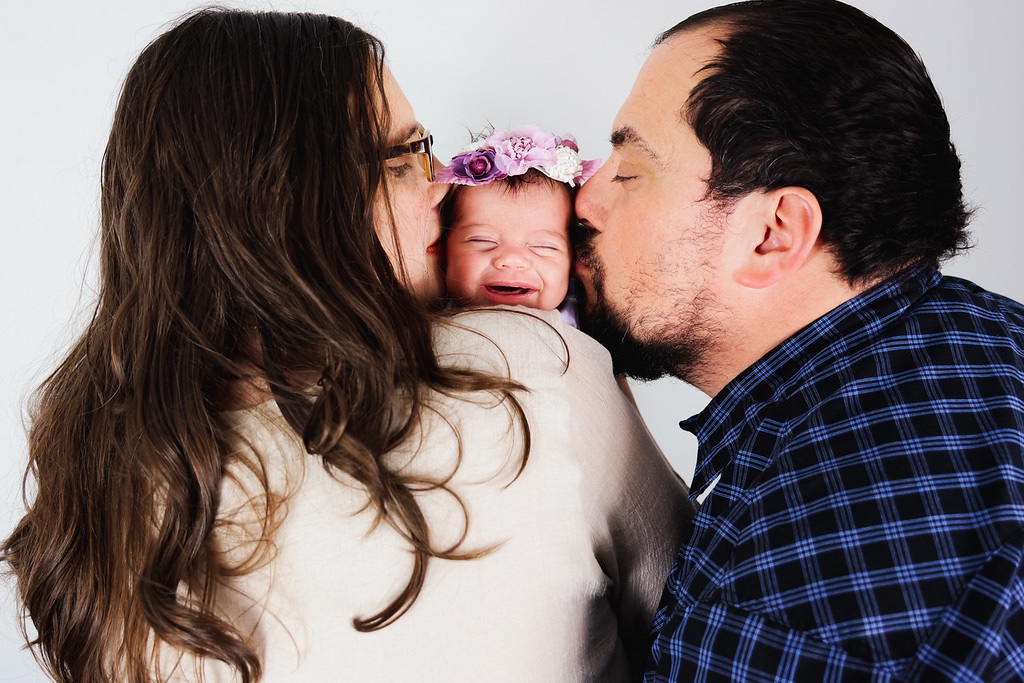 Melissa & Robert
Treatment(s)

Embryo Freezing
Frozen embryo transfer (FET)
In vitro Fertilization (IVF)
Location(s)
Physician(s)

Robert Kiltz, MD
David Corley, MD
Meg Marnell, NP
Melissa & Robert's Story:
We started at CNY when we were five years into trying to conceive. CNY was our fourth fertility clinic, and the first one to treat us with respect and listen to us.
We started at CNY in the fall of 2019 for our initial consult. We completed an egg retrieval with Dr. Luthringer in January 2020 when I was 40 years old. The egg retrieval resulted in 5 eggs retrieved with 2 embryos frozen, with a plan to do Frozen Embryo Transfer (FET) in March 2020.
As everyone knows now, that is when the pandemic started! The offices were closed for a while, and I am a nurse educator and nurse practitioner, so work was very stressful. We decided to wait until we were able to get vaccinated to complete FET.
I went back to CNY in April 2021 to find out I had more fibroids that needed to be removed. I had the laproscopy procedure completed by Dr. Kiltz in June 2021. My husband was not allowed to come into the hospital with me during this procedure due to the pandemic. Dr. Kiltz came into pre-op to talk to me, and then walked back to the OR with me holding my hand and telling me that everything was going to be okay and they were going to take good care of me. That meant so much to me and I will never forget his kindness!
I had to heal for a few months, and then I started a new job, which delayed the FET a few months again. Then in December 2021, I went for an ultrasound due to issues with my cycle, and they found what they thought was a mass on my right ovary.  The MRI found that I had a pedunculated fibroid on the outside of my uterus and didn't need surgery at this time.
We completed our first FET in May 2022 with Dr. Corley. Dr. Corley was so kind and prayed with us at the end. We transferred one embryo, and it was successful! I had a great pregnancy and had our beautiful little girl, Lexie Olivia at 37 weeks via c-section in January 2023!
We are so very blessed to have CNY fertility help us make our dreams come true!
Favorite Team Member at CNY:
Meg NP
Dr. Kiltz
Dr. Corley
Helpful resources Melissa & Robert found:
CNY Facebook support groups
The Moment:
I was taking HcG boosters, so I needed to wait for second bloodwork to confirm pregnancy. I did not even take any home test.
I have a patient portal for the hospital where I do my bloodwork, and I just kept checking for results. As soon as I saw my level was 146, I called my husband!