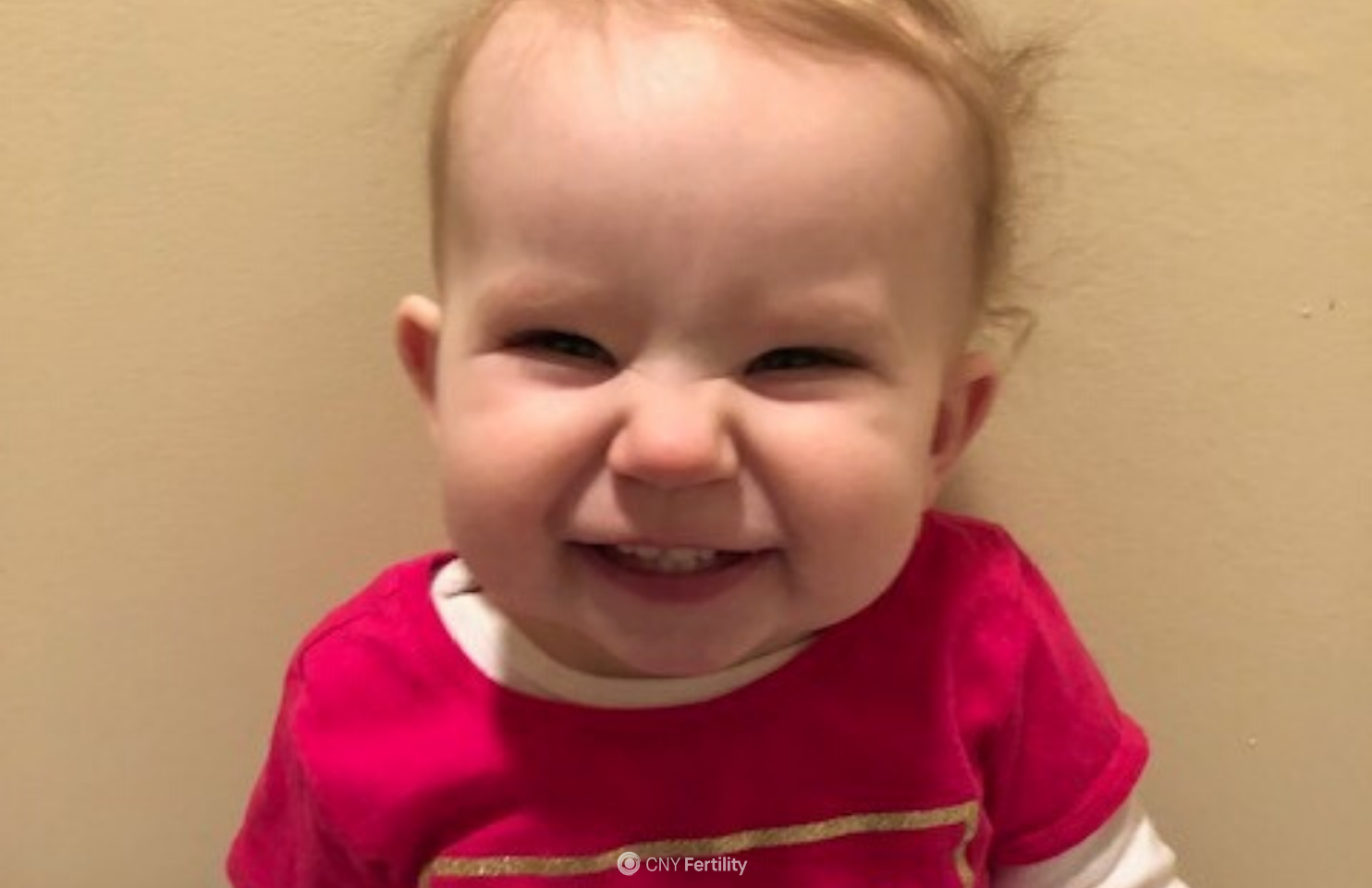 Kelsey & Zach
Infertility Diagnosis

Polycystic ovary syndrome (PCOS)
Treatment(s)

Embryo Freezing
In vitro Fertilization (IVF)
Intrauterine insemination (IUI)
Location(s)
Physician(s)
Kelsey & Zach's Story:
My husband and I started trying to conceive in 2015. We tried changing our diets and routines, clomid treatments, and I went through 2 rather painful surgeries to remove large cysts. After a friend referred us to CNY Fertility in Syracuse, we met with the staff and nurses, and decided to start with mild medication and some dietary changes.
In 2017, my husband ended up having an injury that required surgery and extensive recovery, and 2 months later was rushed to ICU due to a heart condition. Needless to say, our "baby-making" plans were put on hold. When he returned from the hospital, we realized that we did not want to waste any more time in starting our family, so we went to CNY Fertility for initial testing before starting an IVF cycle. To our surprise, a few hours later we received a phone call that I was pregnant already! We were ecstatic! We were crushed at the next ultrasound when there was no heartbeat or fetal pole. After attempting to let nature take it's course, and taking medication to induce a very painful passing, we were left with no other alternative than an emergency D&C the day after my grandmother died. Devastation doesn't even begin to describe our feelings.
We had all but given up hope, when a friend reminded us that if something is important enough, giving up is not an option. We agreed to go back to CNY Fertility for 3 rounds of IUI with no success. In April 2018, Dr. Kiltz performed an IVF transfer and in May we were utterly surprised with a positive pregnancy test! Our beautiful baby girl was born in January 2019, and we are now expecting baby #2 (conceived 100% naturally!) in September 2020.
Thank you, CNY Fertility, for helping us become one happy family!
Favorite Team Member at CNY:
We would never have been able to start our family journey without the help and support of everyone at CNY Fertility and for that, we are eternally grateful. Not only were the nurses and providers professional and efficient, but they were supportive and encouraging through our entire process. They understand the sensitivity of each and every person's situation and are encouraging no matter the outcome.
Hope, Inspiration and Advice:
If you set a goal, do not stop until you've achieved it. It may be difficult getting there, there might be failures along the way, and your end picture may not look exactly as you plan, however, with dedication and perseverance you will get there.