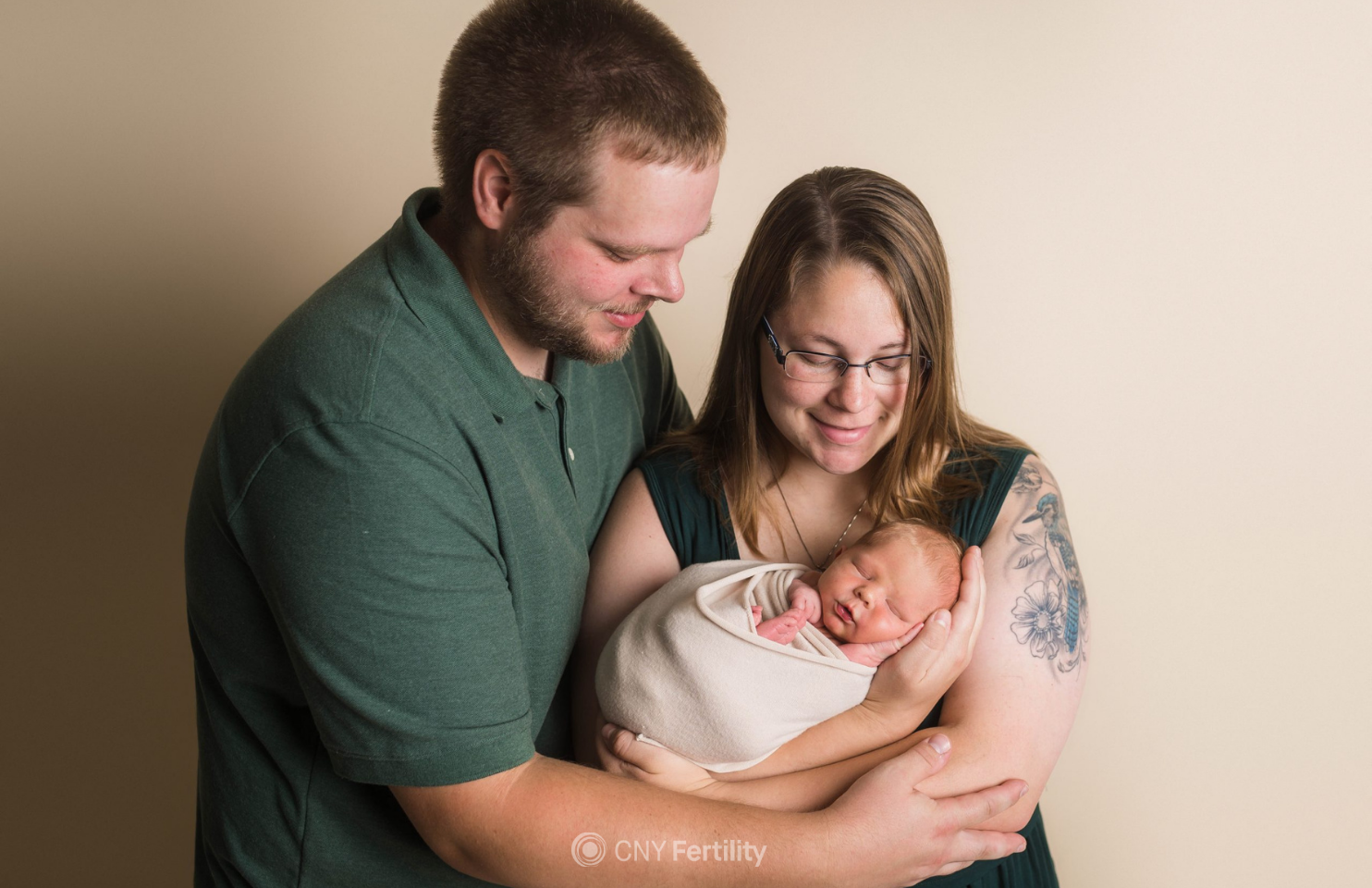 Julia & Nate
Infertility Diagnosis

Ectopic pregnancy
Male factor
Polycystic ovary syndrome (PCOS)
Treatment(s)

Donor sperm
Embryo Freezing
Frozen embryo transfer (FET)
In vitro Fertilization (IVF)
Intrauterine insemination (IUI)
Location(s)
Physician(s)
Julia & Nate's Story:
4 years ago we began our journey to become parents. We tried naturally for a year with no luck. We decided it was time to see a fertility doctor. We discovered that my husband has non-obstructive azoospermia and our chances of conceiving naturally were very slim to none. After 6 months of much thought and more tests, we decided our best option of starting a family was to use a donor.
In October 2019 we started the process of doing IUI's. My first IUI failed and we jumped right into doing a second one right after. We found out the second one was a success but something wasn't right. Unfortunately, we found out that it was an ectopic pregnancy and I had emergency surgery to have my right fallopian tube removed and lost our first pregnancy. We were heartbroken and told our best and safest chance at having a family was to do IVF.
In August 2020 we began the process of doing IVF! We were so blessed to get 9 frozen wonderful embryos using the donor sperm. I had my first frozen transfer at the beginning of November 2020 which we happily found out was a success! After a tough pregnancy dealing with a subchorionic hematoma, getting diagnosed with hashimotos at 18 weeks pregnant, gestational diabetes at 28 weeks and severe pre-eclampsia at 38 weeks, our miracle baby boy was born July 2021, healthy as can be! We are so thankful to the CNY Syracuse team, Dr. Kiltz, and our donor for making our dreams come true.
Favorite Team Member at CNY:
Dr. Kiltz
Helpful resources Julia & Nate found:
Journaling
Unique Moments:
A low was experiencing an ectopic pregnancy after our 2nd IUI. A high was having great success from my retrieval and having success from our 1st frozen transfer!
Hope, Inspiration and Advice:
We wish we knew the difficulties that come with infertility. Some advice for someone starting their journey would be to have patience and be kind to yourself. You are not alone!