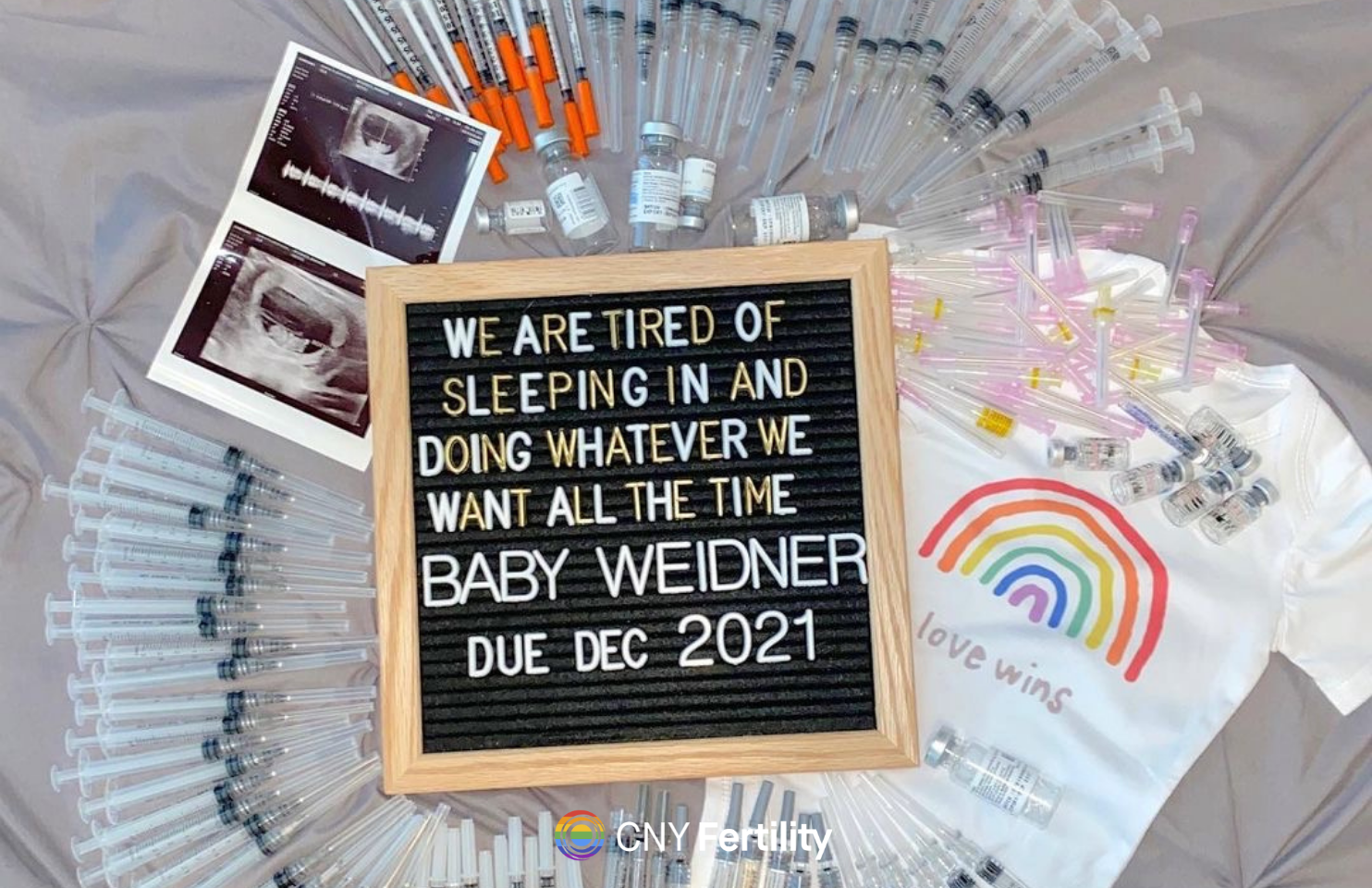 Amanda & Ally
Treatment(s)

In vitro Fertilization (IVF)
Amanda & Ally's Story:
Amanda and I started our family building in October 2019. After 3 failed IUI we decided to move towards the IVF process. After quickly realizing CNY was our best bet at the IVF process, COVID hit. We started with CNY in October 2020 and had a lot of hiccups in the first few months. From scheduling errors to Aunt Flo not coming when she should have we did not start our first round of IVF until February 2021. We found our donor and ordered meds and again after a few shipping delays we started Stims on Feb 27, 2021. Our retrieval was March 12 in Colorado Springs and we did a fresh transfer of a 4aa embryo on March 17th!
On March 26th we got our first ever positive beta!!
As of today 6/1. We are 13 weeks 4 days :)
Favorite Team Member at CNY:
Dr Mags was awesome! Because of COVID I (Ally) was not allowed in for retrieval or transfer with Amanda. However having Dr Mags on FaceTime and him still speaking to me like I was in the room, meant everything to us.
Helpful resources Amanda & Ally found:
The CNY Fertility facebook groups were amazing for us. We asked lots of questions and got many different experiences from different women. It was nice to know we were not alone in the process.
Unique Moments:
My family had a vacation planned to Colorado Springs for a whole year prior to our IVF journey. If timing couldn't have been more perfect, Amanda and I went to CO one day early for retrieval. We got to vacation with my family the week in between retrieval and transfer. It was great to have things to do to pass the time and also for us to have them there for support. We couldn't have asked for a better experience.
Hope, Inspiration and Advice:
Be patient. When things got hard, we always told each other "this is the baby that patience grew."