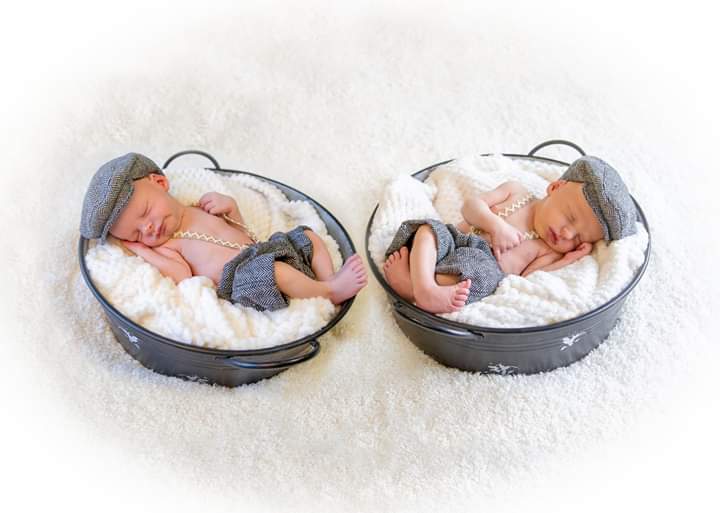 Alicia & Audra
Infertility Diagnosis
Treatment(s)

Donor sperm
Egg freezing
Embryo Freezing
Frozen embryo transfer (FET)
In vitro Fertilization (IVF)
Sperm Freezing
Location(s)
Physician(s)

Robert Kiltz, MD
David Corley, MD
Alicia & Audra's Story:
When my wife Audra and I started our fertility journey we really had no idea what we were in for. After some discussion we decided I would carry our first. I had a blocked tube to my ovary so IVF was our best chance of success.
After we settled on our decision there was a blur of driving an hour and a half to Syracuse to appointments, monitoring, shots, medication trial and error, and an egg retrieval that resulted in 9 usable eggs. Over the past 3 years the whole process has just been a huge emotional roller coaster. I had 2 miscarriages after one fresh transfer and one FET and they were just devastating. No one can prepare you for that heartbreak. We had 2 eggs implanted during our 3rd try (FET). 38 weeks later we had twins cooking still and were heading to our c section (we had a stubborn breech one of course)! There is light at the end of the tunnel. We kept trying to stay positive even though there were very dark moments. It was all worth it and we feel so blessed! We will be forever grateful to everyone at CNY fertility for everything they did to guide us through the ups and downs of this process! We now have 2 month old perfect little men and couldn't be happier!
Favorite Team Member at CNY:
Everyone at CNY was incredibly helpful on our fertility journey! We were so happy we chose CNY fertility!
Helpful resources Alicia & Audra found:
Acupunture was an amazing addition to our process. We were so glad our clinic offered so many options to help us!