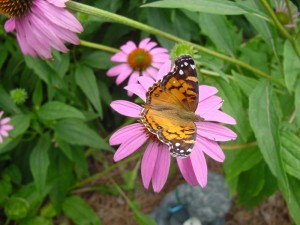 Dr. Rob's Teleworkshop with Kristen Magnaca
Monday, August 20th 6:00-7:00pm
Join Kristen Magnacca, author of Love & Infertility, each month on the third Monday for a teleworkshop from the comfort of your own home. Kristen shares her unique insight as she experienced it while on her journey to fertility. Enjoy this opportunity to share, ask questions or just listen in. RSVP to Kristen@cnyfertility.com or email any comments or questions before the workshop.
Meditation Podcasts
We just launched our meditation for fertility podcast. You can enjoy them anytime you like at this link http://cnyfertility.com/podcasts/ You can also subscribe to them on iTunes. Enjoy the calm and peace you'll feel after sitting back, relaxing and listening to just one session.
The Fertile Secret Podcasts
Dr. Rob Kiltz is the owner and director of CNY Fertility Center. He's also a motivational speaker, artist, and author. In this podcast, he shares his views on life, love, and more. Some episodes are inspired by his book The Fertile Secret. Recently he began reading from his book, The Art of Intention: 60 Days of Intentions and Inspirations to Transform your Life. Visit the link here http://robertkiltz.com/podcasts/ and you can also subscribe to them on iTunes. Dr. Rob believes that positive thoughts and persistence are key components to conceiving and to living your best life!
https://www.cnyfertility.com/wp-content/uploads/2018/06/CNY-BLACK.png
0
0
editor
https://www.cnyfertility.com/wp-content/uploads/2018/06/CNY-BLACK.png
editor
2012-07-29 08:30:31
2012-07-29 08:30:31
Virtual Support Offerings for August 2012