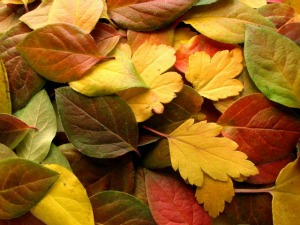 "You know what happens if you're completely still? Your mind…that little tape that's running bup, bup, bup, all the noise…it eventually runs off the reel. And you have nothing left to think. And all of a sudden, the answers are just there." –Melissa Etheridge
Quiet time—we all need it. Without it every part of us is affected-our psyche and our bodies. On the road to conception, it can make a world of difference. We start feeling like our mind is a runaway train; always going without any stops. It's like trying to understand a book you're reading while the television is on full blast and the radio is playing loudly. Our bodies follow our minds, and things get out of balance. One way to bring it all back around to what's truly important is the art of meditation.
It's so important to take a time out, and take one daily! Set aside a few minutes per day of getting in the practice of quiet, meditation. You don't have to plan or overthink it. You may just see a pretty, scenic spot on your drive somewhere, and decide to stop and sit there for a while. Just rest your mind and take a several, deep breaths as you do it, and visualize what you desire in life.
Fall is a great time of year to get started on meditation. The colors outside are exhilarating to look at! Be still. Stop and notice even the amazing smell of the leaves. Choose a spot that makes you smile; a spot by a lake with the reflection of the foliage in it, a pumpkin patch, or your backyard!
Sometimes finding answers to things in our lives are challenging due to all the activity and chaos. It's true, when your mind is quiet, the answers 'come to you'; and this is an empowering feeling.
Join us for the following workshops this month at the following CNY Healing Arts Center locations:
Syracuse, 195 Intrepid Lane, Syracuse, NY 13205
CANCELED – Journey To Center: Mandala As Meditation
Saturday, October 13th 12:00-5:00pm- Fee $75
Katrin Naumann will guide an exploration of the temporal and the eternal, in this experiential workshop, during which we will create sacred mandalas, using various techniques and media. Journey more deeply into your creative expression through sacred object making, meditation, and ritual. A shared meal will follow. All materials provided. Enrollment limited to 20 people. We invite you to relax and unwind in our hottub, steam rooms and sauna before the workshop, so please bring your bathing suit. Please RSVP to 315.671.5755.
Rochester, 2244 East Avenue, Rochester, NY 14610:
Meditation & Movement
Tuesday, October 9th 5:15-6:15pm – Fee $20
With Shelley Szymko-Carroll, L.Ac: Calm & de-stress with gentle movements that are used to open and relax the mind making meditation easy to achieve. We will use simple visualizations to focus the mind and instill relaxation & peace. This class is for beginners, as well as those who meditate regularly. All participants will enjoy a restorative, profound mind-body experience that combines movements, meditation & visualizations. RSVP required at 585.244.1280 ext. 2.
Request Consultation or Appointment
If you are a new patient and would like an initial fertility consultation, click here to request a phone or in-office visit, or call us toll free with your questions at 800-539-9870.

https://www.cnyfertility.com/wp-content/uploads/2018/06/CNY-BLACK.png
0
0
editor
https://www.cnyfertility.com/wp-content/uploads/2018/06/CNY-BLACK.png
editor
2012-10-08 08:00:03
2012-10-08 08:00:03
Time Out!