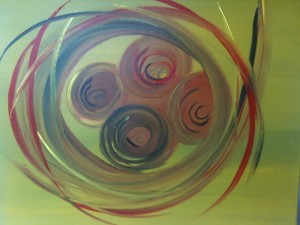 According to ScienceDaily, the UK has joyously welcomed the birth of the first babies conceived with the help of microarray CGH and IVF.  Microarray CGH (or aCGH) is a process that when coupled with IVF, has the potential to greatly increase pregnancy rates.
Much like the couple mentioned in the article, some of our clients experience multiple failed IVF cycles, with no apparent cause.  Sometimes, genetic abnormalities play a role in these cycles.  However, any chromosomal or genetic issues cannot be detected using the typical IVF technology.  A more precise and comprehensive look at each embryo is necessary to rule out any abnormalities.
Utilizing an outside laboratory (Reprogentics) our center is able to sample a tiny portion of a day 3 or day 5 embryo, and assess for genetic abnormalities.  The idea is to then only implant perceivably healthy embryos, and discard any abnormal embryos that may be present.  This will potentially decrease the likelihood of a failed cycle, miscarriage, and/or birth defect.
This is a wonderful addition to our practice, as it gives our practitioners greater precision and offers peace of mind to our clients.  Unfortunately, genetic abnormalities do occur, and account for many pregnancy losses.  However, this great new technology will prevent some of those losses, and generate new hope for many families.
We look forward to offering this technology to more of our clients, and we anxiously await the beautiful births like those welcomed in the UK!  If you would like more information about using microarray CGH with your IVF cycle, please make sure to notify our practitioners early on in your cycle.  There are some factors to consider in the timing of the process, and we want to make sure you have the best chances for an easy and successful cycle.
For more information on Reprogenetics, please feel free to visit their website:  www.reprogenetics.com
Also, be sure to take a look at Dr. Kiltz's video about embryo testing and other services provided by Reprogenetics: http://cnyfertility.com/2010/06/30/cny-fertility-center-video-about-embryo-testing-pgd-and-pgs/
We will have many more videos, articles, and testimonials coming your way as we continue to explore this great service!
https://www.cnyfertility.com/wp-content/uploads/2019/05/cny_logo.png
0
0
lstack
https://www.cnyfertility.com/wp-content/uploads/2019/05/cny_logo.png
lstack
2011-02-14 07:50:42
2011-02-14 07:50:42
The UK welcomes the birth of twins conceived with microarray CGH!