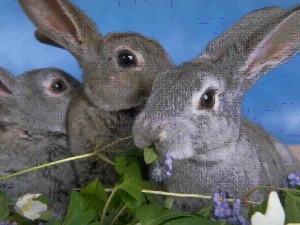 This article discusses the basic biology behind the process of In Vitro Fertilization (IVF) and may be helpful to couples who plan to undergo IVF. Technical terms may be found in a glossary at www.fertilitylifelines.com.
CNY Fertility Center has locations in Syracuse, Albany and Rochester, NY. CNY Fertility Center offers couples and individuals affordable fertility treatments including low cost IVF (In Vitro Fertilization) by our experienced and caring staff.
In the high school classroom, perhaps we giggled a bit about these slightly embarrassing topics. Now that we are trying to get pregnant we need to pay attention.  The story of reproduction is fascinating and complex and the more we know the more we can understand some of the terms used in IVF clinics which affect our outcomes.
In nature, for most women, the production of a single egg each month is automatic. The hormone changes required are treated lightly here.  In IVF, we must go to enormous lengths to be able to obtain this precious cell (the egg) in the laboratory.  More of the story can be found in articles on how the gonadotropin hormones work and how egg retrieval is done, elsewhere on this web site.
We begin with consideration of the egg, which measures a tenth of a millimeter, is barely visible, but is the largest and most complex single human cell. It provides the energy and structure to form a healthy embryo which can develop into a baby composed of a few trillion cells.  A perfectly competent egg is ready to be fertilized and develop to the 4 cell stage with a little help from the sperm. The sperm will provide 23 chromosomes, half of the genes and the centriole, critical to organize cell division. But (as some would argue, typical of the man), there is no energy provided by the sperm nor is there any follow-up responsibility. The leading contributions for assuring a next generation must depend on the egg.
The tiny egg which has been resting in the ovary for 20-40 years must suddenly, within weeks, awaken, mature and develop the ability to combine with the sperm and divide.  Rapid and complex changes give the egg competence to do these tasks.  The more we know about the complexities of the process it seems amazing that it ever works. Indeed, too often it does not.  There is much inefficiency in reproduction, especially in humans. The development of the eggs, the fertilization process, and early development often fail in nature. Even the most fertile young woman has about a 20% chance to conceive in one cycle.  Throughout evolution this has turned out to be just fine for the human species. Other animals are different. Famously the rabbit produces several eggs each month, and to make sure the timing is right the female bunny, the doe, ovulates by reflex after intercourse. Pregnancy follows automatically. Considering our behavior, it is a good thing that this is not the case in humans.
However the good luck of the bunny is not helpful to infertility patients, who are often frustrated with the low percentages which can be less than 5% per cycle.  They have to spend time and money to improve their conception possibilities. In fact after IVF, ongoing healthy pregnancy rates can be in the range of 40% in one month.  There is much technology involved to produce multiple eggs and embryos.
Related Articles
Birds, Bees and Bunnies: The Biology of IVF – Part 2 (Eggs!)
Birds, Bees and Bunnies: The Biology of IVF – Part 3 (Sperm & Embryos)
https://www.cnyfertility.com/wp-content/uploads/2019/05/cny_logo.png
0
0
CNY Fertility Team
https://www.cnyfertility.com/wp-content/uploads/2019/05/cny_logo.png
CNY Fertility Team
2010-02-09 21:00:33
2019-04-24 19:52:23
Birds, Bees and Bunnies: The Biology of IVF - Part 1