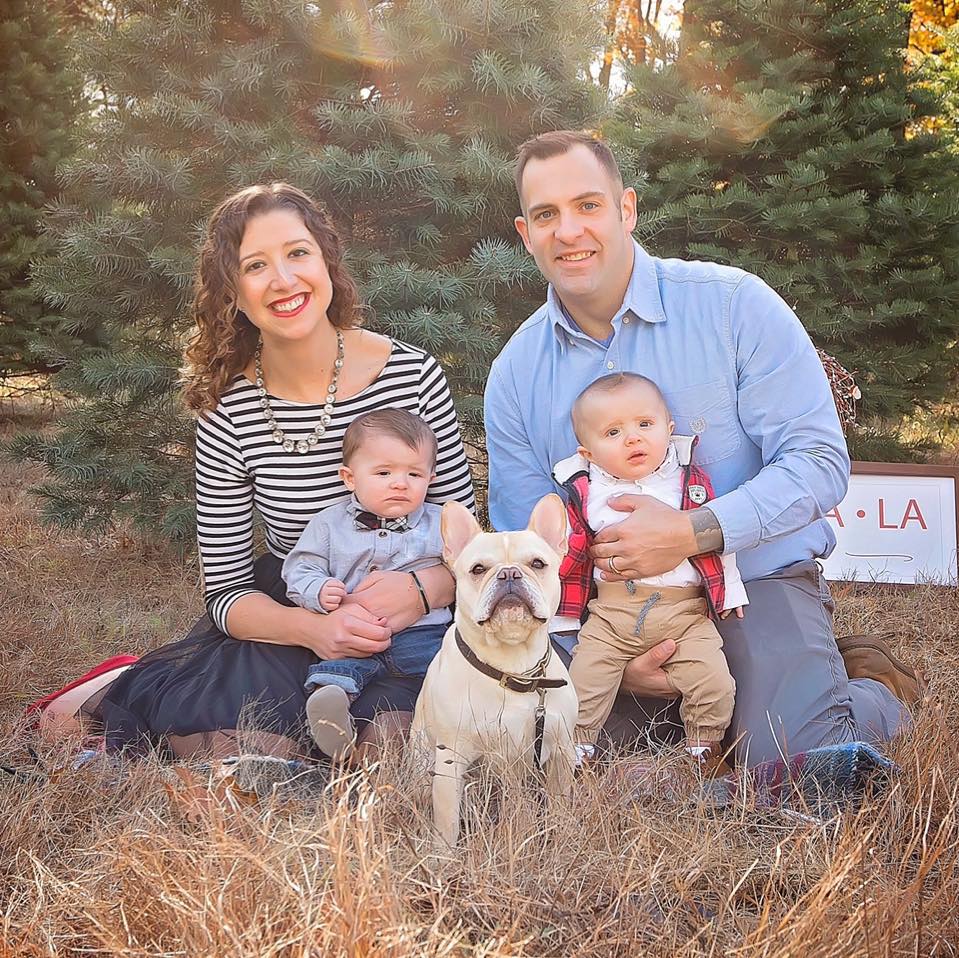 Victoria & Frank
Infertility Diagnosis
Treatment(s)

Frozen embryo transfer (FET)
Gestational carrier
In vitro Fertilization (IVF)
Location(s)
Physician(s)

Edward Ditkoff
Michael Grossman
Victoria & Frank's Story:
We were engaged June of 2015 within a month of our engagement I was diagnosed with Loeys Dietz syndrome a connective tissue disorder. My cardiologist told me that pregnancy would be unsafe because of the added stress on my heart and potential for uterine rupture. I was devastated. After having countless conversations with family and friends about our options my angel of a cousin offered to carry our children. At the time I never believed that could be a reality. Fast forward to 2017, we were married in July, completed IVF and transferred two embryos in September. Both embryos took and my cousin delivered our beautiful boys June 11, 2018. We are so grateful for CNY doctors, nurses and staff for making what seemed so complicated as easy as possible. We were fortunate enough to live in Albany, but my cousin lives in Florida. Her monitoring was completed from afar while I completed all monitoring in Latham. She flew to New York for the transfer and delivered our boys in Florida. It is amazing what can happen with the help of science and a whole lot of love.
Favorite Team Member at CNY:
Dr. Ditkoff and Dr. Grossman were both amazing. Dr. Grossman was very thorough in our consultation, I left feeling like I was informed of all of my options. Dr. Ditkoff completed our transfer and made us feel at ease. His sense of humor lightened the mood.
Helpful resources Victoria & Frank found:
We wanted to feel connected to the pregnancy as much as possible, each week I took a picture with the fruit or vegetable our pregnancy app compared the babies to. It was a fun way to think about how quickly they were growing when I couldn't see or feel for myself. I used the picture to create a baby book for the boys. I also included pictures from the entire process. When they are old enough to understand I can't wait to share with them all the love of so many that went into making them possible.
Unique Moments:
The high of our treatment was finally getting to transfer day and knowing we had done everything we could to get to this moment. It was a lot of moving parts and it was nice to feel like we had done it. Another high was doing my very first injection in a bridesmaids dress in the bathroom with my best friend (the bride) by my side. It was a funny memory, I will never forget.
Hope, Inspiration and Advice:
I wish I knew how many people would ask questions. I found it was easier for me to be open about what we were doing and why. I still am asked questions that make me uncomfortable, but I've found when you are open and honest you end up educating people. There are so many journeys and struggles people are going through silently.