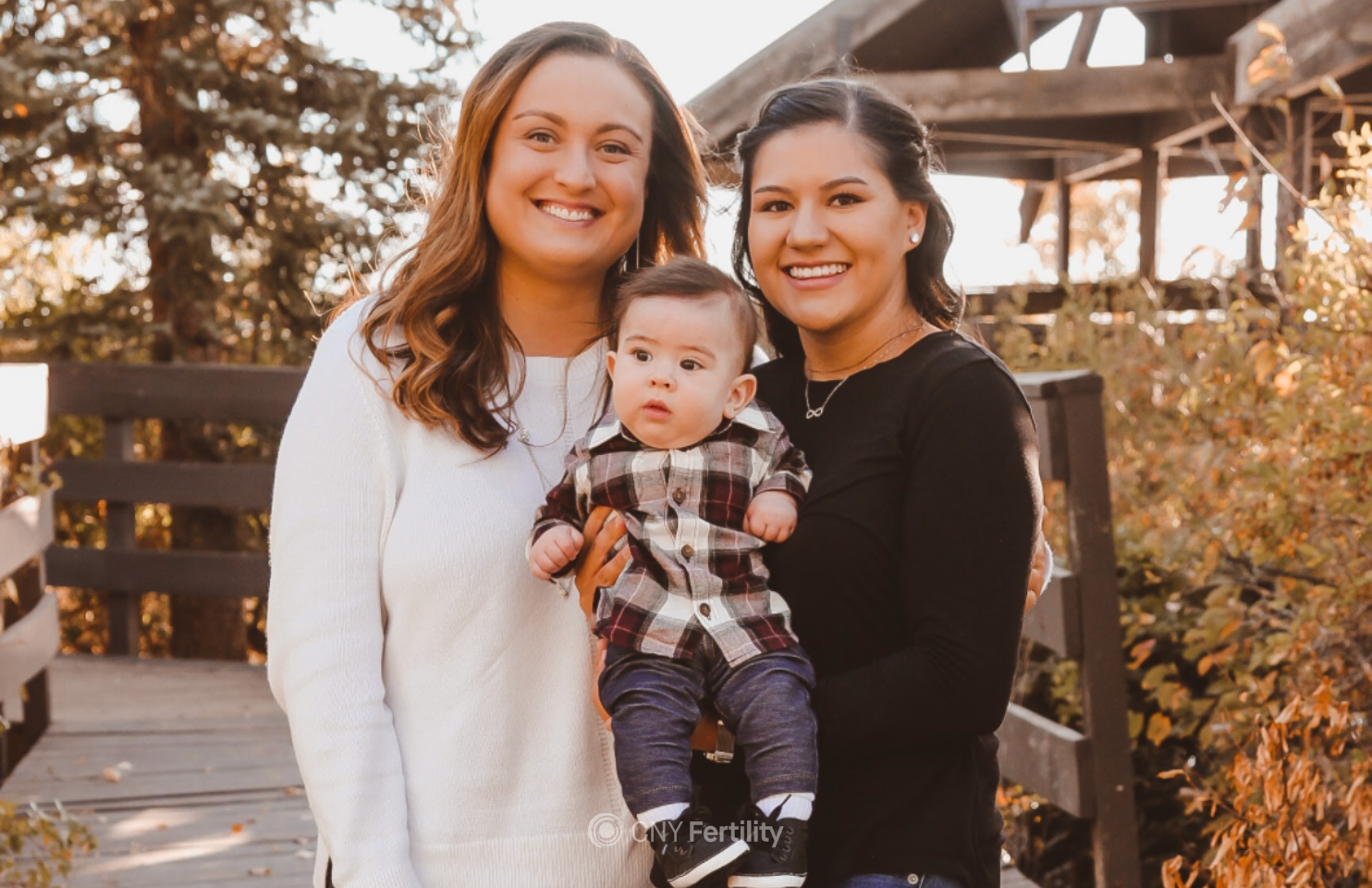 Veronica & Emilee
Treatment(s)

Donor sperm
Genetic Testing
Intrauterine insemination (IUI)
Veronica & Emilee's Story:
My wife and I have always wanted to start a family together. We decided to choose a sperm donor from California Cryobank and when we found the perfect match, we went to CNY fertility in Colorado Springs. It took four rounds of IUI treatments over the course of six months to get pregnant. Now we have a perfect, healthy, adorable son named Theodore who is 13 months old. Thank you, Dr. Magarelli, Veronica NP (who performed the successful IUI treatment), and all other members of the team who made this possible.
Favorite Team Member at CNY:
Dr. Magarelli
Veronica NP
Helpful resources Veronica & Emilee found:
Daily Exercise
Healthy Diet
Prenatal Vitamins
Unique Moments:
After the third IUI treatment we began to feel a little discouraged because we went into it thinking it would be successful sooner. We had discussed with Dr. Magarelli that if the fourth IUI treatment was not successful, we would give IVF a try. But we didn't end up needing to go that route.
Hope, Inspiration and Advice:
Be patient, take care of your health, ask your care team any questions that come up, they are there to help you. Keep your faith and trust the process. It can become discouraging when your treatments aren't successful but good things come when you least expect it!