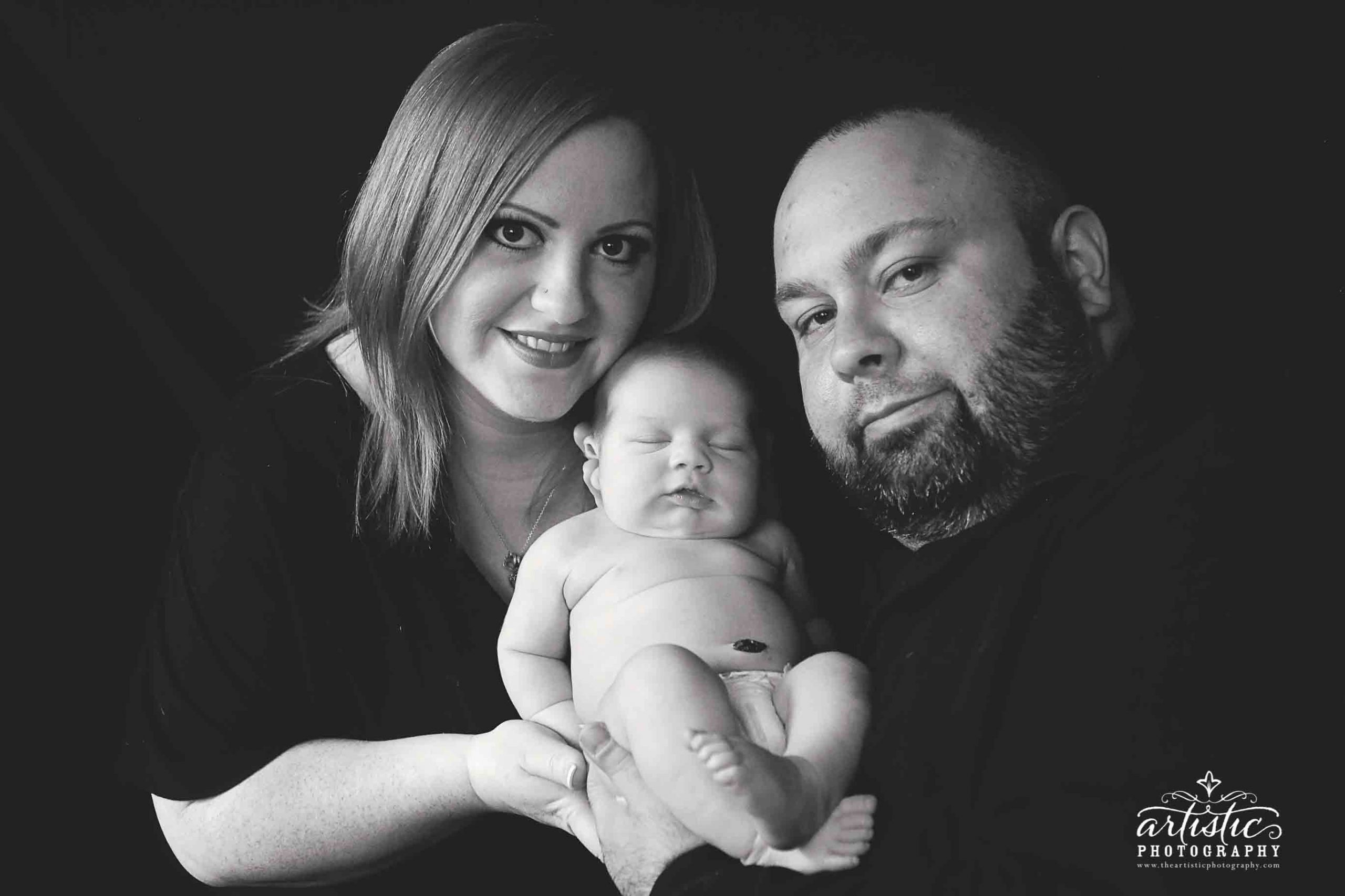 Stephanie & Thomas
Infertility Diagnosis

Polycystic ovary syndrome (PCOS)
Treatment(s)

In vitro Fertilization (IVF)
Intrauterine insemination (IUI)
Location(s)
Physician(s)
Stephanie & Thomas's Story:
My husband and I tried for about 6 years on our own and then we decided that we needed professional help. I had gone to other places and they never had answers for me. When we went to CNY Fertility we were welcomed with warm opened arms and all of our questions answered. We did 5 IUIs and with one miscarriage on our own and one after an IUI we decided to go ahead and do IVF. I was very scared but everyone there made me feel so much better and we were blessed with our beautiful little girl Adalina. She is everything we have ever dreamed of and more. We could not have done it without the help of everyone at CNY Fertility. You are all a god sent and you are making dreams come true and I would love to tell the world how amazing you all are.
Favorite Team Member at CNY:
Deanna was the most amazing nurse in the world. Everyone there is amazing don't get me wrong but Deanna and I just clicked. She made every visit amazing and was the only one that could get my stubborn veins to get blood. After I had Adalina I called her and brought her in to meet her. It was the most amazing experience. She really made my time there memorable and I love her.
Helpful resources Stephanie & Thomas found:
I did acupuncture during 2 of my IUIs and I did acupuncture before and after my IVF. It was very calming and relaxing. I highly recommend it.
Unique Moments:
There were a lot of highs and lows. Sadly more lows. We got told ,"we are sorry to say you are not pregnant " many times. Like I said we did 5 IUIs. The 1st IUI we got pregnant but it didn't stick so we has a miscarriage. That was hard. Then the day after my egg retrieval I had a huge hormonal melt down. I broke down and just cried and cried saying," I never knew it would be this hard to have a baby" I thought I would never get pregnant but god and CNY Fertility had other plans. My dreams came true after all the needles and all the pain I can finally say ok a mommy and that my husband is a daddy.
Hope, Inspiration and Advice:
My advice would be never give up. Just when you think you have done enough there is always more you can do. You are amazing and deserving. I would also say to keep a strong support team around you cause you will loose your cool and break down and you need people that love you around to help pick you back up.