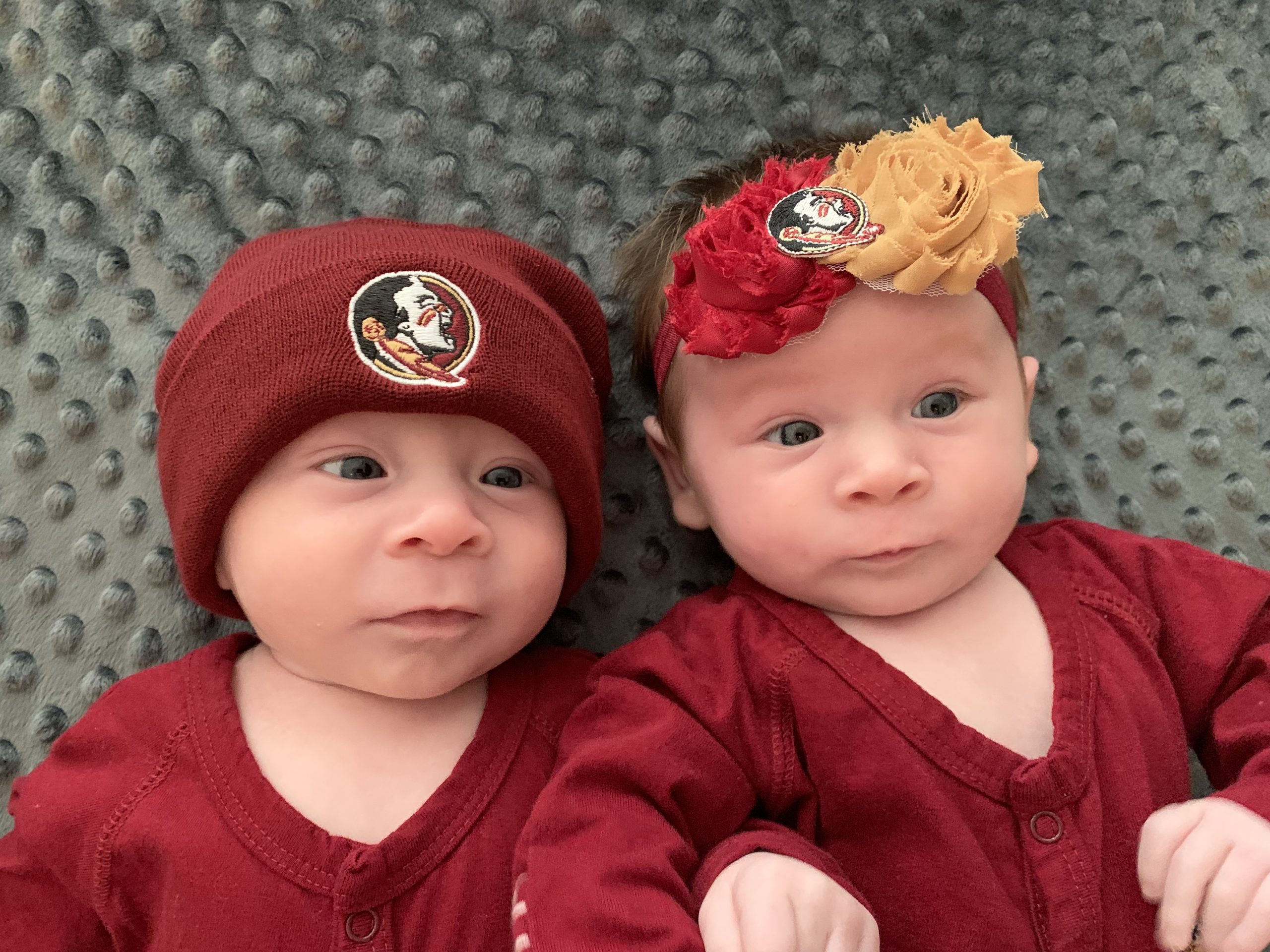 Sierra & Alex
Infertility Diagnosis

Polycystic ovary syndrome (PCOS)
Treatment(s)

Embryo Freezing
Frozen embryo transfer (FET)
In vitro Fertilization (IVF)
Timed intercourse
Location(s)
Physician(s)
Sierra & Alex's Story:
Alex and I met in my hometown in Georgia in May 2011 and fell in love fast.. We were engaged within a month! We were a young pair of kids that couldn't even afford to live at the time, though, so we didn't get married until our life settled into place at the end of 2012. He went off to basic training for the Army, and we had decided before he left that we would wait for a while before we started having children.
Once we settled into our new home in Texas after he completed basic training, though, it became obvious to us that we both wanted to start trying to expand our family. Our first month officially trying was August 2013, and I was so hopeful that the voices that rang out in my head were wrong. I had been told as a teenager that I was "on the way" to having PCOS and the GYN at the time explained that it could make it difficult if not impossible to conceive. As the first month rolled by with no luck, the voice got louder and louder. I knew something was wrong.
I went to see my primary care doctor that following year- in late May 2014, as Alex was set to deploy the next month. I wanted answers. The only one she gave me was that I was too overweight. She suggested dieting, exercise.. She even mentioned casually that my insurance covered weight loss surgery. She let me know that I'd have to be trying to conceive for a full year before she could refer me to the specialist in the area, and that the specialist wouldn't be likely to help me because of my weight. My husband left, and the first year rolled by. He didn't return until March 2015.. Somehow we were looking two years since we'd started trying square in the face with nothing to show for it.
I had been trying to lose weight with just dieting and exercise. It was insanely hard- I'd eat 1200 calories and go to the gym, but lose next to nothing. We were approached by an acquaintance about adopting her child in May of 2015, and I decided to finally say yes to weight loss surgery. I started that process, and through the early months of preparing for the baby, the adoption fell through. I had such a hard decision to make- would I continue down my path to have weight loss surgery knowing it would continue to postpone us having a child? Would I keep trying to lose weight on my own, knowing how unsuccessful I had been and that the specialist wouldn't help me? Ultimately, I had WLS in December 2015.
Though it's suggested to wait an entire year before trying, I went off of birth control again in June 2016, a month after we moved to Fort Drum, NY. I had lost nearly a hundred pounds, but I still had this feeling that I would have a hard time conceiving. I knew the only way a doctor would let us see any kind of specialist was to get on track with trying again. By October, I was seeing my primary care physician to seek a referral for care. I knew I wanted to get serious about getting help once I hit my year anniversary of WLS. I had no idea how much the referral to CNY would change our lives.
We started our first timed intercourse cycle December 2016, and did four more by the time we decided to take a break from fertility meds and jump into being foster parents in 2017. We never stopped trying on our own, but the hour and fifteen minute drive to and from the clinic with four months of failed TI was too much for me. As we went through our classes to foster, I started talking to my husband about us saving up every extra penny to try one round of IVF. I felt like it was our one big act of faith that I had left in me to have bio kids.
We got our first placement in January 2018. The kids were incredible and only made us more aware that we wanted children in our home long term. They even went to CNY with us the morning of my egg retrieval in April 2018. The little girl was one of our biggest cheerleaders, and was soon telling people that I was going to the doctor to have a baby put in my belly. We were able to get the agency to help us figure out the logistics of getting the kiddos to school and such for us to go to our first FET in May, but those two precious 4AA embryos didn't stick. Time was running down for us, as we had orders to move again. We settled our fosters into their next foster home on the first weekend in June, and our second FET was Friday, June 8th. I had to attend this one alone- my husband was trying to get everything worked out for our move. We packed our things and were moving to JBMDL, NJ that following Monday.. But it worked! The day after Father's Day/my birthday was our beta day, and it was the first time I'd ever seen two pink lines on a pregnancy test.
My water broke the evening of 37+6 at a Chick-Fil-A. I had a beautiful, natural, medication free birth of my baby boy and baby girl on February 8, 2019 after an easy, wonderful pregnancy. They were both very healthy, and we're so in love and thankful to CNY for helping us, but we ultimately give glory to God. It was hard to remain faithful for so many years of waiting, but the faith paid off in kind.
Favorite Team Member at CNY:
Of course, everyone loves Dr. K. He's an absolute angel on Earth and he's such a joy to be around. He's funny and witty, and makes a tough journey so much easier to get through.
The staff member that sticks out to me though is Michele from Syracuse. It stuck with me immediately that her name was spelled with one "l," as that's my Mom's middle name. She was always so interested and kind when I came in, especially for my first FET. She seemed so genuinely concerned and saddened for me when I came back in. She let me know how much she had been rooting for me. I just want to say- Michele, your well wishes and prayers were heard. God knew the next month and the next embryos were what were perfect for us. Thank you so much for always being so kind and helpful!
Helpful resources Sierra & Alex found:
God. Our faith in God was what was so uplifting for us.
Unique Moments:
So, everyone else I've seen in CNY support groups talk about the McDonald's fries.. But we're a Chick-Fil-A family. When CFA opened in Cicero, it became part of our tradition to eat at Chick-Fil-A. If Alex wasn't with me, I'd pick some up to take home to him. We stopped on our drive down to NJ, and we went to eat at CFA here in Jersey after our positive pregnancy test, too. Then, my water broke Hollywood style in the same CFA the day I gave birth. The Lord's Chicken had our backs. ?
Hope, Inspiration and Advice:
If I could go back, I would tell myself that the most important part of the journey was to not lose faith, and to continue to strengthen your marriage at every turn. It's easy to let TTC become the center of your marriage, and the times that we let our focus move from God and our marriage and focus solely on TTC, it suffered. God and your marriage should come first, and just have faith that His timing and plan is perfect. Always pray about your next step.