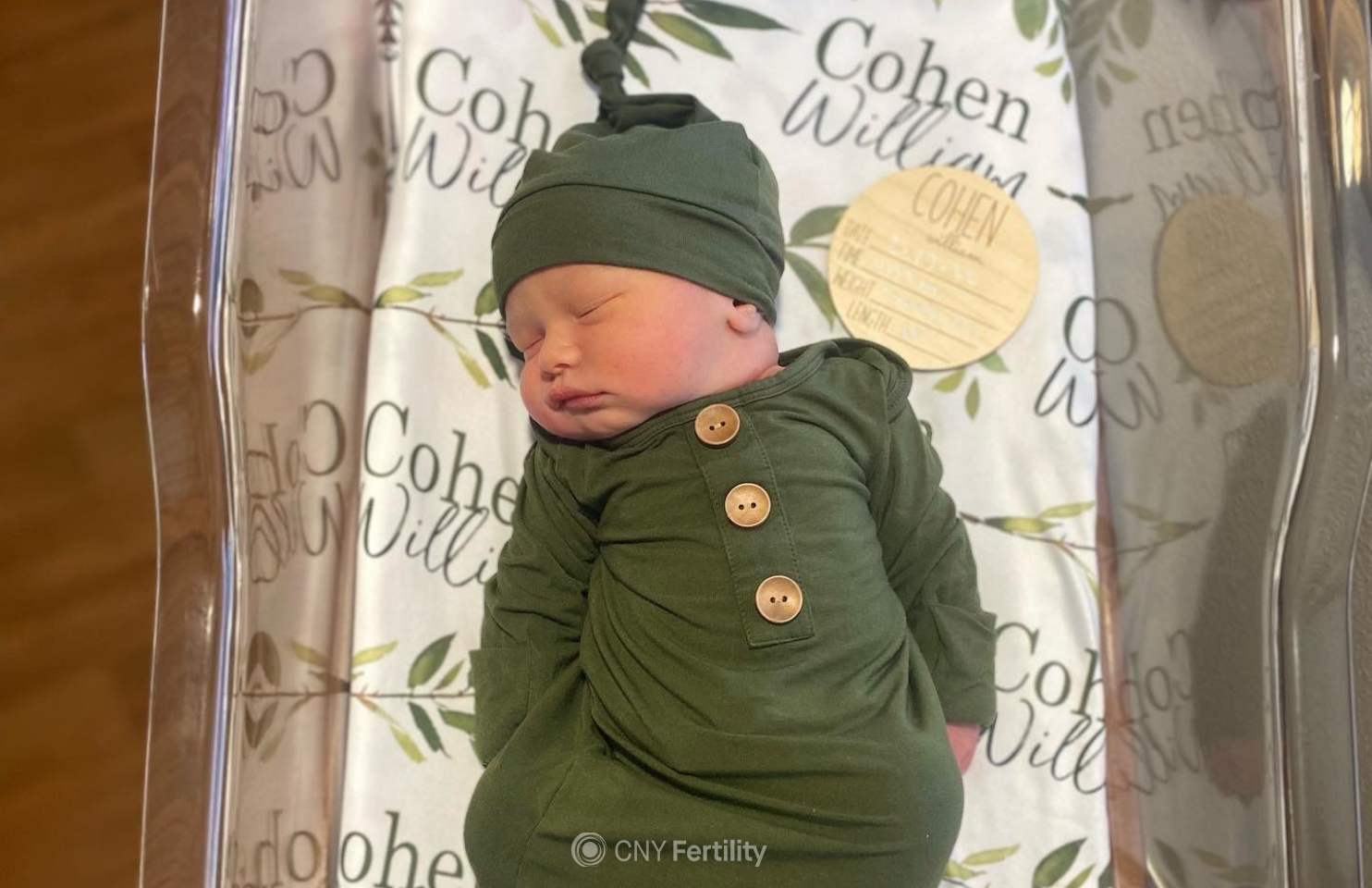 Rachel & Thomas
Infertility Diagnosis
Treatment(s)

Frozen embryo transfer (FET)
Genetic Testing
In vitro Fertilization (IVF)
Rachel & Thomas's Story:
In 2017, I found out that I was a carrier of Duchenne Muscular Dystrophy after my brother past away from the disease when I was younger. My husband and I decided the best option for us to have a family was to go forward with IVF. We finally started our IVF journey in 2021 after finding CNY Fertility. We are so thankful to be able to afford the treatment to start our family thanks to CNY. We ended up having a successful treatment and transferred our only baby boy embryo.
Our miracle science baby was born on 02/17/2022 and we couldn't be any happier. CNY helped us start our family and we are so blessed.
Favorite Team Member at CNY:
Dr. Fink was absolutely amazing and patient. I will forever be thankful to him for helping us have our baby boy.
Helpful resources Rachel & Thomas found:
Facebook support groups
Unique Moments:
N/A
Hope, Inspiration and Advice:
Be hopeful.