Nicole's Success Story
New York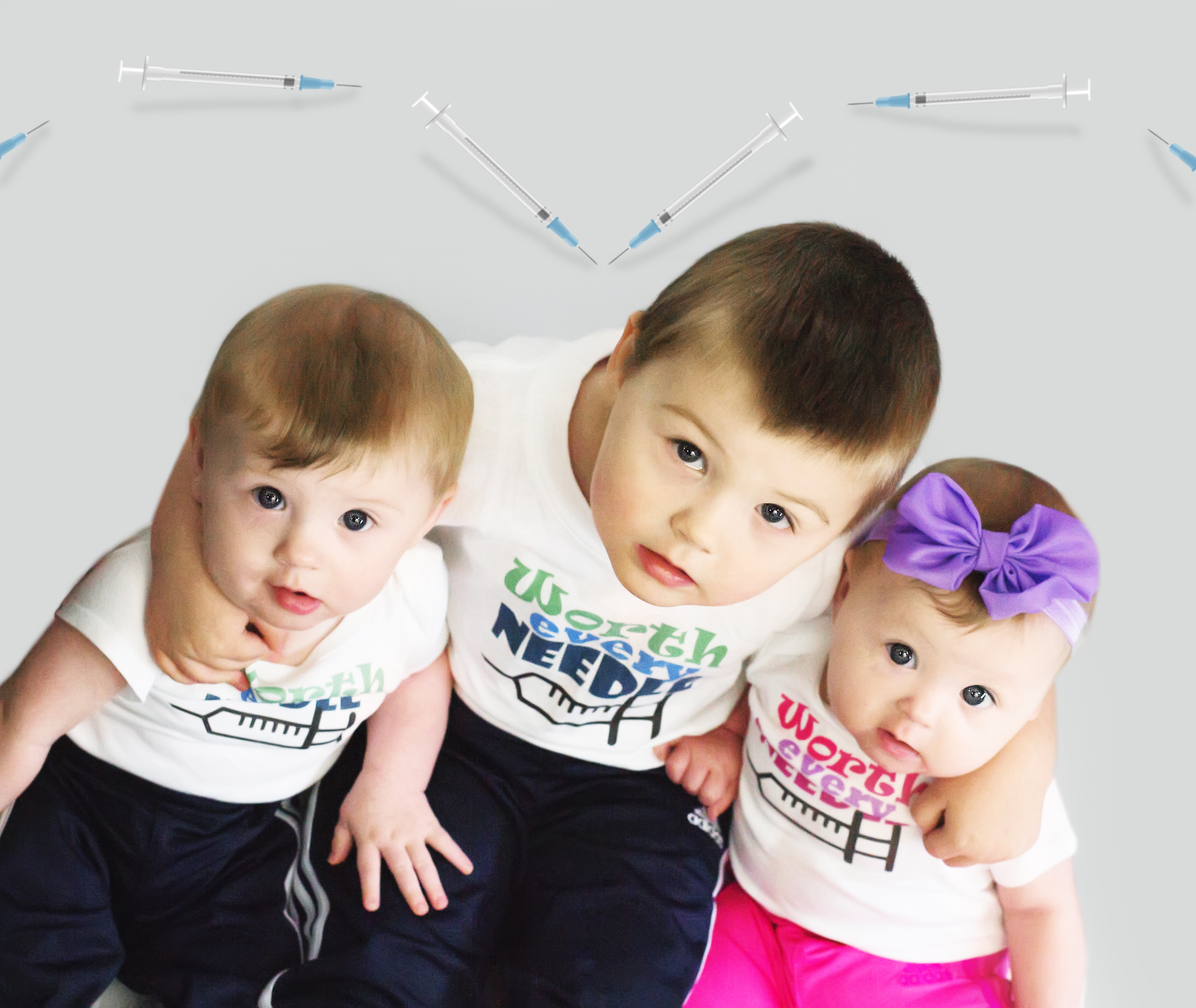 Infertility Diagnosis
Polycystic ovary syndrome (PCOS)
Treatment(s)
Frozen embryo transfer (FET)
In vitro Fertilization (IVF)
Intrauterine insemination (IUI)
Location(s)
Physician(s)
Nicole's Story :
When my husband and I were trying to conceive, I had negative hpt after negative hpt. I just knew something was going on since I had such irregular cycles. I went to my family practice and even though they advised us to keep trying, I had pushed for further testing. We had been officially diagnosed at that point with Poly-cystic Ovarian Syndrome. Our primary care physician had referred us to CNY late 2012. We began the process with CNY in January of 2013. It was discussed that since we didn't have much for insurance coverage to space our cycles and to take things aggressively but in the cheapest way possible. Since we didn't know what would work, we had tried almost every method. We had done 1 round of just a clomid cycle, we did 2 rounds of IUI with injectables, we had done IVF and recovered 6 eggs, of which we ended up with 6 embryos. The fresh hadn't taken, so then we moved onto FET (where we had 4 embryos left). It was prior to the FET that we knew this would be our last go at it. We were on our last remaining of the insurance funds and even still we had a small portion out of pocket.

We had taken a long break at this point and we discussed what to do beyond infertility treatments. It was strenuous on our marriage, on my husband, though he kept it to himself in fear of breaking me down, and on me, physically, mentally, socially, and emotionally. I had been seeing a psychiatrist for months prior as I had been going through both anxiety and depression. My husband and I until this time had not shared our journey with anyone, nor what difficulties we had been going through as a result. We had first and foremost agreed to work on our communication with each other during this process. We had also agreed to put everything we had into this last cycle. In the event that it didn't work out, we had agreed to take some time to focus on us as a couple, and to save up money either to start the process again in several years or to look further into adoption (we had begun looking into the process by this point). I knew that for myself, I had needed more support, mostly on the emotional side. I needed to talk about my experience with someone other than him and my psychiatrist. I told this to my husband and together we came to the conclusion that it would be best to open up to our families at the very least. I, however, felt as if I needed to make it as public as possible. I shared our journey on my social media for my friends and family and I accepted any questions, as well as educated people in the experience. I felt a huge burden lifted simply by being able to share our daily struggles. It was therapeutic for me to be able to open people's eyes to what infertility had truly meant. Prior to beginning our final cycle in 2013, I had also met with Dr. Kiltz personally and shared with him how I felt like giving up. I told him that this process has made me question my faith, put a burden on my marriage, affected my mental health, etc. I pleaded with him as for an answer to what I could do to change the outcome of the final cycle. We gave the nurses some new protocols but he had also told me it had a lot to do with me, more so than I had thought at the time. He had recommenced putting things into practice from a book called "The Secret" and just being positive. He had told me to just understand that I needed to put my feelings into the universe and let things happen the way they are meant to. He had enlightened me again into the fact that I can't control this, which is something I had a hard time with, being a "Type A" personality.

I took what Dr. Kiltz and others had suggested. I put "The Secret" to practice in my life. I gave 210% to the final cycle. I focused more on communication within my marriage than the outcome of our treatments. Low and behold, we received our first successful pregnancy! My son was born in July of 2014.

Fast forwarding 2 years later, I desperately had wanted to add to our family, and knowing that it could very well be a long process again, I anxiously wanted to try again. (We had done a complete Out of Pocket FET in November of 2015 with only 1 embryo, but was unsuccessful.) Therefore I knew, being down to one final embryo that we had one very last chance or another several years of saving for additional treatment attempts. We had come across the NYS Infertility grant that CNY offered in summer of 2016, and we jumped on the opportunity. Being this was our only source of financing the treatments, I again put everything I could into practice just as I had in 2013. We had retrieved 4 eggs, resulting in 4 embryos (2 of the best possible quality). During transfer, we had transferred both embryos of the highest quality to give us the best possible chance! Again, we received our pregnancy. Beta numbers had been nearly 4x higher on first test than with my pregnancy in 2013, and I guess call it mother's intuition, somehow I knew we had twins.

We've been very blessed in our journey. I know that so many people go through this 'disease' and aren't fortunate in the end or have a much longer process than myself. I guess in that case, we are lucky. I however, wouldn't change this experience. It has taught me so much, about life, relationships, value of family, and even the true definition of infertility. I sincerely hope that one day there will be additional insurance coverage for those who can't afford treatments.
Hope, Inspiration and Advice :
If I could give anyone who's going through this advice, I'd say to be sure that you have a strong support system, both with family and friends. Also be sure to keep all lines of communication open with your partner as well as your support system. Don't exclude any type of conversation either, sometimes, it's easier to share this journey via blogs, pictures, vlogs, etc. than it is to discuss it verbally.