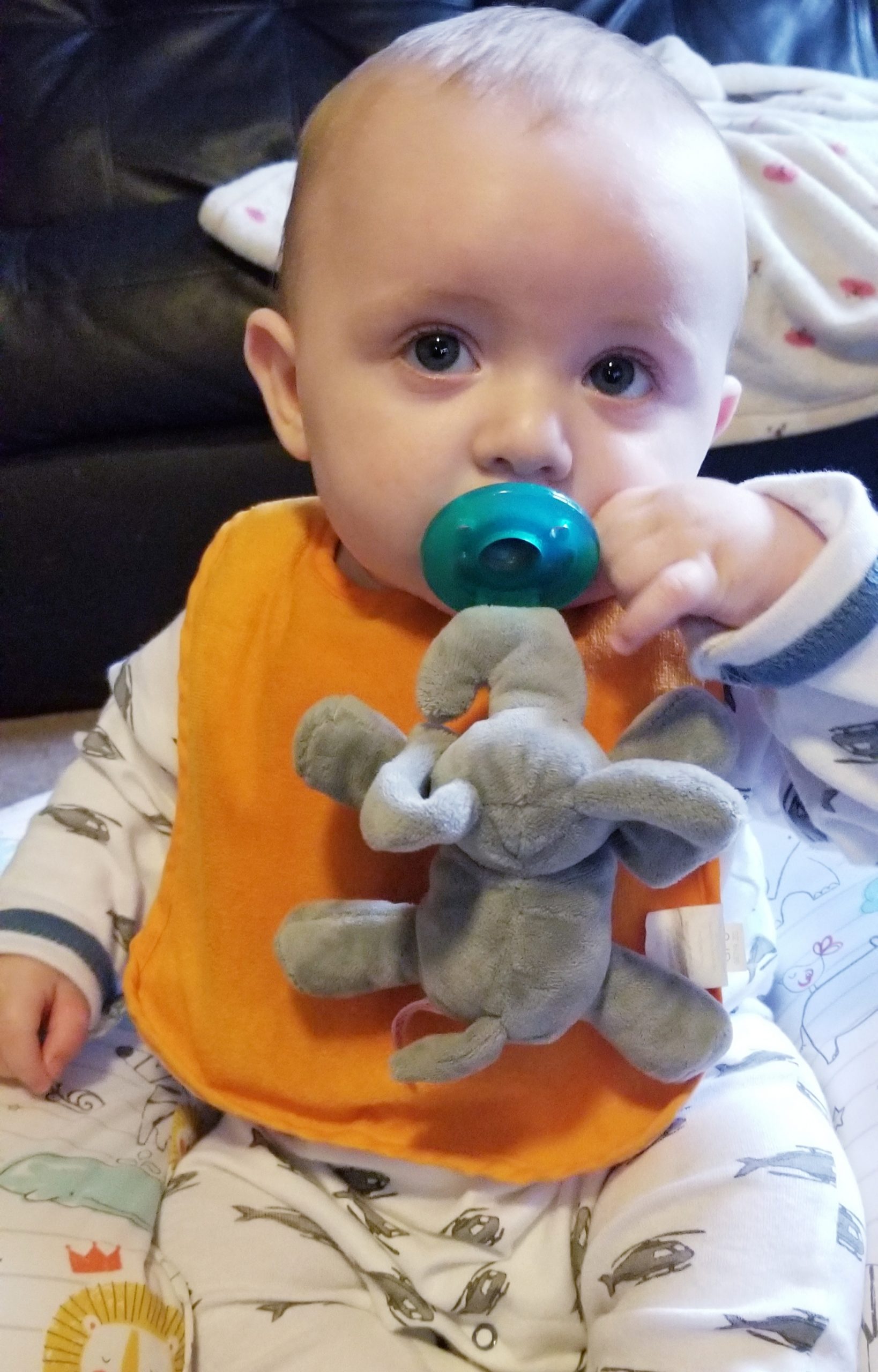 Nicole & Corey
Infertility Diagnosis

Male factor
Secondary infertility
Treatment(s)

Embryo Freezing
Frozen embryo transfer (FET)
Gender Selection
Hysteroscopy
In vitro Fertilization (IVF)
Intrauterine insemination (IUI)
Laparoscopy
Ovulation induction
PGS
Location(s)
Nicole & Corey's Story:
Our journey to conceive started 6 years ago. My Husband and I have 3 daughters. We absolutely wanted and longed for a son. Once we began to try, I knew something was wrong after months of being unsuccessful. I spoke to my OB about it and she assured me it would happen. A year and a half later, nothing still.
I tried a new OB who suggested a few rounds of clomid. They all failed. Then she gave me the name of 2 infertility clinics. This is where our lives changed.
I made my appointment for a consultation with CNY and immediately felt at home. We have done 4 iui attempts. None of them worked. We grew increasingly concerned as there was no reason behind all of these failed attempts. All of the labs, the tests, the procedures, showed there was nothing really stopping us. We had secondary unexplained infertility.
Finally we moved onto IVF. With the help of the amazing staff at CNY we began the appointments and had our egg retrieval done in Syracuse. Since we had to go through IVF, we figured we definitely should do PGS testing. We got a call and it came back and knocked the wind out of us. The results were so poor and we figured everything was over.
I text Dr Kiltz to cancel my upcoming appointment for our frozen embryo transfer process. He immediately called me and assured me transferring was the right thing to do. This amazing man, God works through him. We took the leap of faith and transferred knowing we basically stood at, if this works ( which is more than likely will not ) that we would probably face an early miscarriage. But if we did not miscarry, a healthy baby should be our result.
By a miracle I can't even explain, not only did it work, but our pregnancy thrived. We seen a few specialists along the way. We had an amniocentesis done that confirmed we had a perfect little boy. That perfect little boy is our Colson. He is now 5 1/2 months old and the light to so many of our lives.
His story is so important to us. I know it can give hope to so many who end up in a similar situation, especially with the PGS results. I share his story as often as possible in hopes to shed his light on even more lives. These embryos can be so perfect when given the chance. All things are possible through God and these amazing amazing CNY staff members. There is no way I could ever express the depth of my gratitude.
Never give up. Take chances. Miracles happen. I am holding my CNY miracle.
Favorite Team Member at CNY:
Kris. There is so much I could say about Kris in the buffalo office. Like Dr Kiltz, she gives patients her cell phone number. There was never a point in this journey that I was unable to reach her. She was always there, like a second Mother, to guide the way. She had amazing ideas and great ways to get through this process. My first baseline appointment for my IVF we found a cyst. It was producing estrogen so we had to cancel the cycle. Typically you take birth control for 2 weeks to help the cyst go away. Kris and I tried a different technique that would "put me back in the game" faster. I triggered and cycled again quicker and the cyst was gone! She just always went above and beyond every last step in the way. I send updates and Kris still remembers all the small details of things said in appointments over a year prior. She never made me feel anything other than loved in that office.
Dr Kiltz, I often sit and reflect our phone call. Had Dr Kiltz not called me when I text him, my son would not be here right now. My life would be incomplete and we would have just been out all of the money and time and emotional trauma. He saved my family.
Dr Corley. He did our retrieval and our transfer. Both went off without a hitch and were successful. He is an amazing Dr. Also, after transfer his prayer with my husand and I, all 3 of us holding hands, was so calming and everything we needed and more. The notorious fist bump as well!! What an amazing Dr.
Helpful resources Nicole & Corey found:
Facebook support groups. Many with CNY families, including a shared due date group where we all were due around the same time frame with our CNY miracles. These girls were all my greatest resources.
Unique Moments:
Our low turned into our high. Our PGS results were awful. We did not think we could transfer. Once Dr Kiltz said let's do it, we put our faith in him. Our journey is different because we walked into the fog of the unknown. And for the first months of our pregnancy we lived in constant fear of the unknown. Our high was absolutely the day we sat in the consultation room at our high risk Drs office. When they came in and gave us our amniocentesis results and assured us our son was perfect, clouds, I was in the clouds. I cried so much. So many happy tears for the weight that had been lifted.
Hope, Inspiration and Advice:
My advice is to have a good support system. Never be ashamed of yourself or this process. It is such a good feeling to have people support you. Your loved ones want to, so let them.