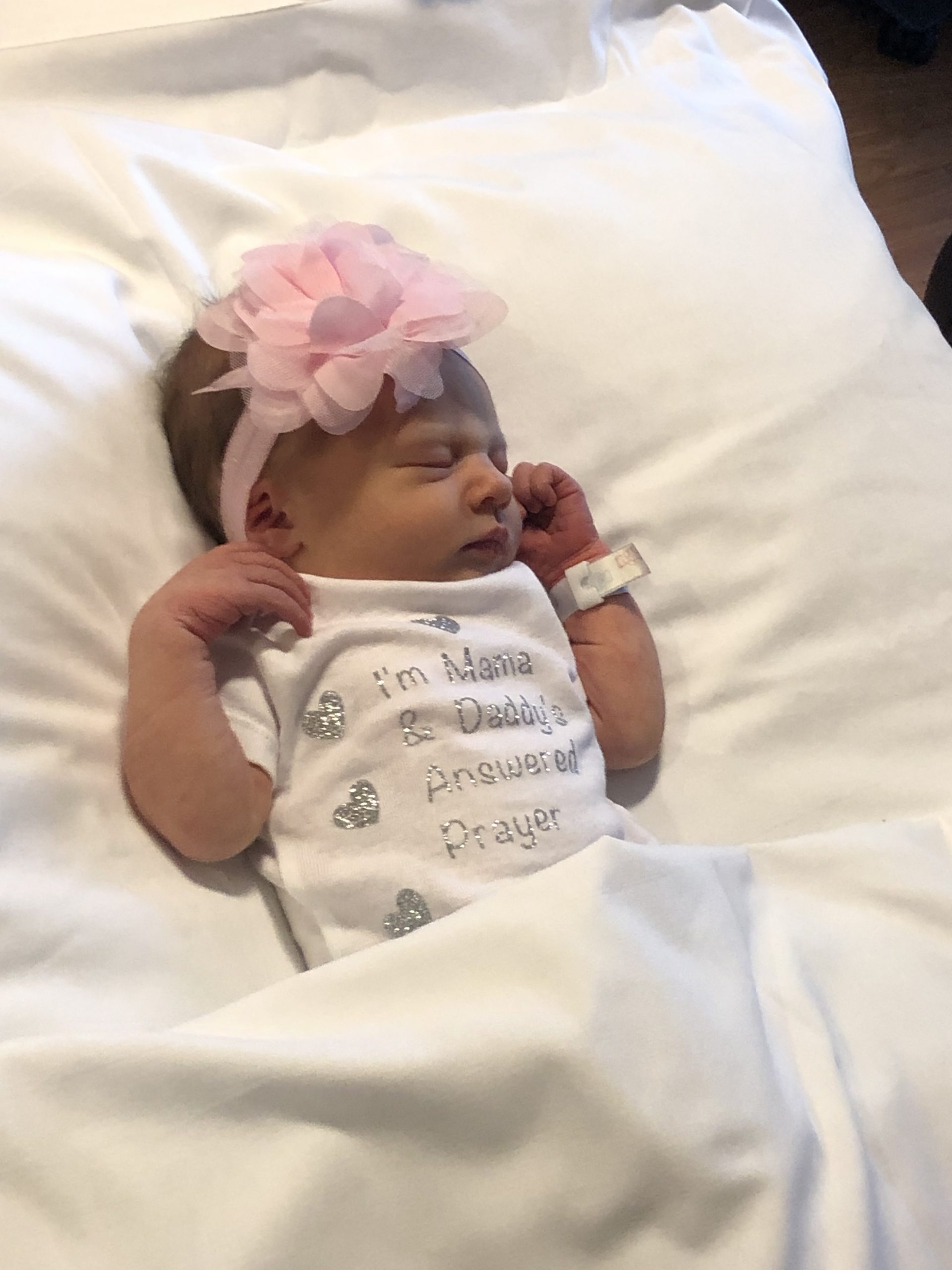 Megan & Andrew
Infertility Diagnosis
Treatment(s)

D & C
Frozen embryo transfer (FET)
In vitro Fertilization (IVF)
Intrauterine insemination (IUI)
Laparoscopy
Location(s)
Physician(s)
Megan & Andrew's Story:
We got married in sept 2015 and starting trying right away when 6 months went by with nothing we went in to the doctors to find out we had male infertility. We started with IUIs we did 5 of them and we got nothing! Then we found CNY we started in sept 2017 we did one ER followed by 4 FET on our first transfer we had a chemical but we pushed on with 3 more FET and nothing took. We were pretty upset but we decided to do another ER and do a fresh transfer this time and we only got ONE egg yes only ONE! Again so upset! Well we ended up transferring that one egg on August 13th, 2018 and it took! We now have a beautiful 13 day old daughter and we could not be more greatful to CNY for all they did for us to start our family! So hang in there I know your time is coming ❤️
Favorite Team Member at CNY:
We love dr. Corley and can't be more grateful to the man as he helped us get the family we have always wanted!
Helpful resources Megan & Andrew found:
I definitely always did a massage before and after transfers to help relax me!
Unique Moments:
It was great connecting with fb support groups for cny I have meant some lifelong friends and women who are dealing with the same things. The lows of treatments when you would do 5 shots aday for a baby and then it did not work .
Hope, Inspiration and Advice:
Just take it all in and I know funny but try not to streee and stay positive that it will all work out !