Long awaited child gift from Heaven named Jayden's Success Story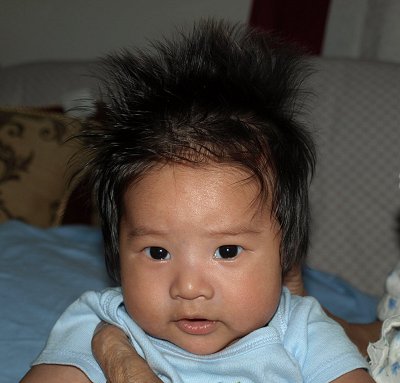 Dearest Dr. Rob and CNY Fertility staff,
After more than 8 years of waiting and trying, finally me and my husband were blessed with a bouncing healthy baby boy. We welcomed him and called him Jayden on Feb 16, 2009, 5:29pm at Bellevue Hospital, Niskayuna, NY. He was 7 lbs 4 oz., 20inches. I will never forget that moment when Jayden was placed in my arms, all the stress, anxiety and worries were gone all of a sudden.
Thank you so much Dr. Rob and all the staff at CNY Fertility, you made a big miracle in our lives and made us a family. Jayden is now 2 mos and is doing really great. Every single moment is a precious time spent with him. We are looking forward to seeing you again Dr. Rob.
God Bless and more power to all of you.