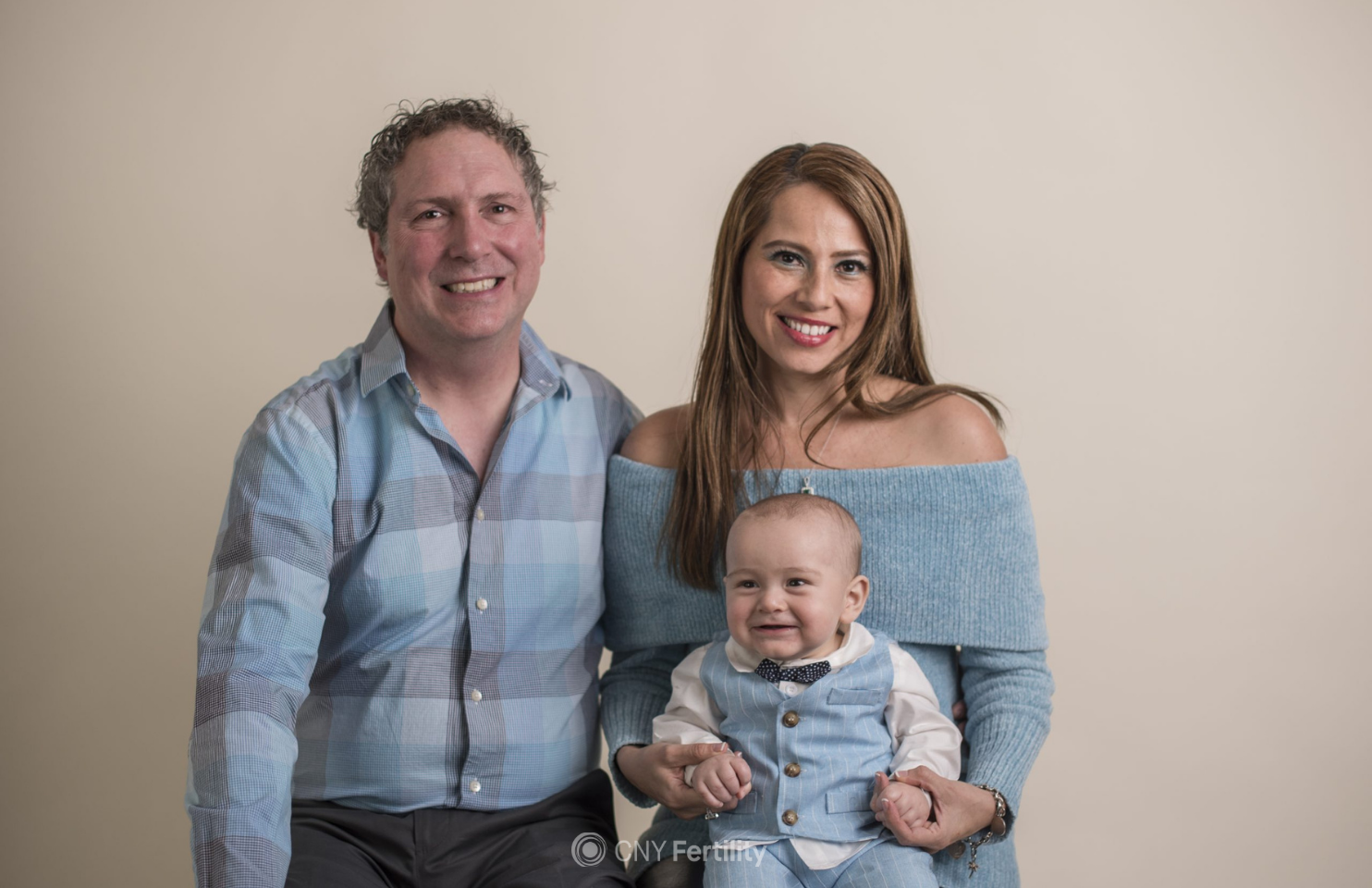 Laura & David
Infertility Diagnosis

Endometriosis
Male factor
Treatment(s)

Frozen embryo transfer (FET)
Genetic Testing
In vitro Fertilization (IVF)
Laparoscopy
Location(s)
Physician(s)
Laura & David's Story:
I married my wonderful husband in n 2015. We were both aware of the future problems we probably would experience with trying to have a child ue to my several stage 4 endometriosis. We decided to try immediately. We tried every month for about a year, but were unsuccessful. We talked  it over and decided to move forward with IUI. Unfortunately we discovered that my husband had severe male infertility and low numbers in everything. Basically endometriosis plus male factor not such a good combination.
After this horrible diagnosis, we decided to go for IVF. Before that, I had a surgery with an endometriosis specialist Doctor in Colorado. The pain was gone for a while and I was ready to start my IVF journey. In our first cycle, we got 16 eggs. 8 mature and only two blast. The Doctor recommendation was to do preimplantation genetic testing (PGD ). We did it and unfortunately both embryos came back abnormal, we were devastated. The doctor's explanation was that my eggs were very old, not good anymore and to move forward with donors' eggs. I was very mad how was that possible with only one try? 
After doing so much researching to find a new clinic who we would be happy with, we heard about CNY Fertility and wonderful things about Doctor Kiltz. After our phone call consultation, we were very optimistic about this clinic. We did 6 eggs retrievals. Only the first round we did pgd testing the other cycles we decided not to test the embryos. Although the first cycle we had one normal embryo. We ended up with 6 blast.
I did my first transfer in 2017, they put two untested embryos, unfortunately I had a miscarriage around week 8. After all my egg stimulations my endometriosis got very bad. So I had one more surgery this time I went to Seattle with one of the best endometriosis doctors. It was seven hours surgery but the Doctor was very happy with the outcome. I waited a year and finally, in 2019 I went for my only pgd normal embryo and today is 8 months with my rainbow baby boy. Thank you to Doctor Kiltz who never gave up on us and always was there for answering my questions. We still having 3 embryos left.
Yes it was difficult but not impossible. Trying to convince was an emotional roller coaster. I have to confess that I'm some point I lost my faith. Thank you to family and friend who always were praying for us.
Favorite Team Member at CNY:
Doctor Kiltz, Doctor Corley and all the wonderful nurses, specially the travel team who always is willing and able to help.
Helpful resources Laura & David found:
The Keto diet, acupuncture twice a week, at the best me of the day trying to relax and enjoy life.
Unique Moments:
My case was very challenging my endometriosis was very bad and my husband make factor too. But at the end of the day we found really good doctor. I think that's what I made the difference and success
Hope, Inspiration and Advice:
I wish some one told that not always the first try works. That this is a long journey and we need a lot patience , perseverance and discipline.