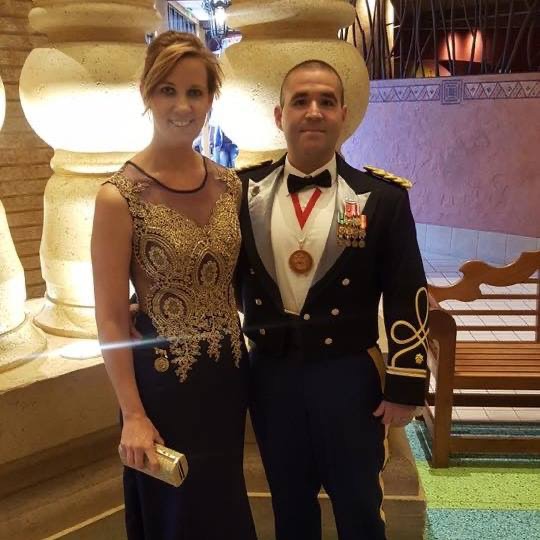 Kimberley & Timothy
Infertility Diagnosis
Treatment(s)

Frozen embryo transfer (FET)
In vitro Fertilization (IVF)
Intrauterine insemination (IUI)
Laparoscopy
Location(s)
Physician(s)
Kimberley & Timothy's Story:
Our story began a long time ago, yet looking into my children's eyes seems like all those years, tears, and days of fear and stress melt away as it was all worth it. My husband and I married in 2005 about a year later he was set to deploy to Iraq for 18 months. We tried to start our family after we married, and as deployment came upon us we were fearful of what the future held and still no little one to hold. I went in for a consult, nothing much came of it as there was little time. He came home, we moved to Fort Leavenworth, KS and I went to the dr to be put on meds for timed intercourse in hopes we'd get our little one. After 2 or 3 months we took time off. We soon moved to Fort Drum, NY in 2009. Soon after we arrived Tim left for Afghanistan and another year went by. In 2011 we found our way to CNY Fertility in Syracuse. Through trial and error of different protocols, surgeries, tests, timed Intercourse, IUI, and ultimately IVF. In February of 2014 after 2 fresh IVFs in our second FET cycle we got pregnant with our son. The military keeps you on your toes and we moved to Kansas before he was born in November. Fast forward to spring 2018 and a move to Virginia we tried again with our last embryo to no avail. After another move and time to reflect we tried again in the new year of 2019. We had just moved to Augusta, GA and in my preparation of going through this journey again I found that CNY had opened an office in Atlanta. Debating on logistics and costs, we ultimately went with an hour drive to Atlanta for monitoring and flying to Syracuse twice for retrieval and transfer. Well, this could be a lot of stress on a person, however I tried as best I could to remain calm and positive. It all paid off, because we welcomed our baby girl in November.
Favorite Team Member at CNY:
Thanks is due to Dr Kitlz and Dr V, the entire staff at CNY is to be given much thanks for the roles they played in helping us with our two precious gifts. There isn't just one person to thank and honestly I'm horrible with names, the faces though will always be in my mind. But everyone I encountered made me feel positive, calm, and blessed to know them.
Helpful resources Kimberley & Timothy found:
Keto need I say more!!
Unique Moments:
There are always highs and lows in going through fertility issues. However, prayer and staying positive helped tremendously.
Hope, Inspiration and Advice:
This is a journey, sometimes a mean and cruel journey to be on. However, it is a journey that will help you grow as a person if you allow it. You'll get angry and place blame but if you trust in God and yourself, you'll find a different kind of door will open. Don't overthink your every move, but have faith and trust.