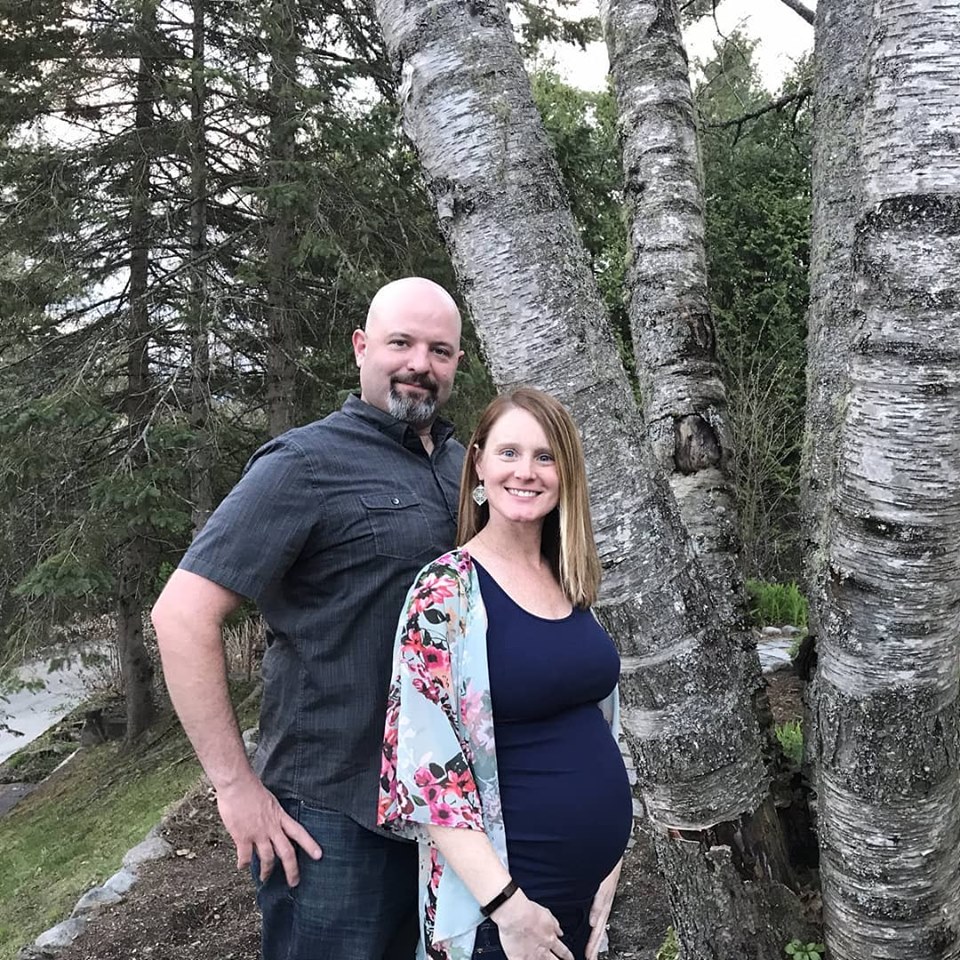 Katrina & Stephen
Infertility Diagnosis

Advanced age
Endometriosis
Premature ovarian failure
Unexplained infertility
Treatment(s)

Donor egg
Embryo Freezing
Frozen embryo transfer (FET)
Hysteroscopy
In vitro Fertilization (IVF)
Location(s)
Physician(s)
Katrina & Stephen's Story:
Our path took us 3 years once we began treatment. Our doctor at home just kept saying we were healthy and we should keep trying. We started with clomid and when a few rounds of that were unsuccessful we called CNY. From our first visit I knew this was the right choice for us. We never felt pressure to pursue any particular path but my intense fear of needles and advanced age I really didn't want to mess around with methods that had lower success rates - we went straight to IVF.
Over the course of 2 years I believe we did 6 frozen transfers and 3 egg retrievals. Eventually we learned that my ovaries failed at making eggs and when they did they usually didn't survive. We looked into the donor program and decided that would have to be our path if we wanted a baby to take home. I felt like every time a cycle failed I was immediately starting the next one. I took no time to grieve, I just moved on.
Switching to donor eggs actually gave me and my body a beautiful break in the physical effects of this process but boy did I hate to wait. Our first round of donor eggs didn't survive and we had to wait for our donor to cycle again which made everything feel like it was never going to happen. Eventually it did and we were able to get 5 embryos.
After some failed cycles we were down to the last two embryos and both of us had come to terms that this would not be happening for us. Instead of paying to keep the embryos frozen we chose to transfer the last two using only the bare minimum of medications. When all hope was gone we got that positive test. For a moment it felt like the worst thing that could have happened -false hope again that this could work. This was the only positive test I had throughout the whole journey and I was fearful that this was a cruel joke.
It was more than 3 months before I accepted that this was really happening. After all we went through I think I was trying to protect myself in the event that this failed. My pregnancy was an easy one and on her due date my water broke and we were off to the hospital. She was born a couple days later and our lives were forever changed.
Favorite Team Member at CNY:
I am horrible with names and throughout this whole process I saw so many staff members. I have to say every single person at CNY was amazing. Caring, compassionate and truly loving their job. I could have done my monitoring from home but the staff made me feel so much better at every visit that I drove 2+ hours for every appointment. The Albany staff is simply the best!
Helpful resources Katrina & Stephen found:
We tried everything. We attempted all sorts of medications, acupuncture, massage, meditation, diet, exercise - you name it and we did it! I think it was all helpful in different ways and at different times of our journey.
Unique Moments:
So.Many.Lows. Followed by moments of hope that kept us going. Every time I hit rock bottom it felt like the next blow knocked me lower. I think the hardest moments were the first egg retrieval that had no viable eggs, the first round of donor eggs that resulted in no viable embryos to freeze and the first frozen transfer with donor eggs that didn't result in pregnancy. Each time I started with this renewed sense of hope - this was the time, it would work now. When it didn't I was absolutely crushed. I can't say there were any highs. This is a tough process and anyone going through it is a warrior, no matter what the outcome is.
Hope, Inspiration and Advice:
I highly recommend joining a chat group. It was a great resource for me and I learned a lot from what the other members were going through. It helped me to advocate for myself because it made me question things and then research them. I asked a lot of questions that I would have never known to ask because of things that were shared in the group. I also suggest finding someone to talk to about what you are going through. We kept our journey from so many people and I truly believe that having secrets from even some of my closest friends may have caused more stress than it needed to. It is hard to look back with regrets or think about the "what ifs" because who knows if our journey would have been different. If I had opened up to more people earlier in our process maybe we would have been successful earlier, maybe not. At the time we weren't ready and we felt it was better to not share what we were going through. When we did finally share our story it was amazing to have so much support, love and hearing the success stories of others. So many people reached out with their struggles that I wish I had used their support earlier in the process! In the end it was all part of the journey and I am thankful for our sweet miracle baby.