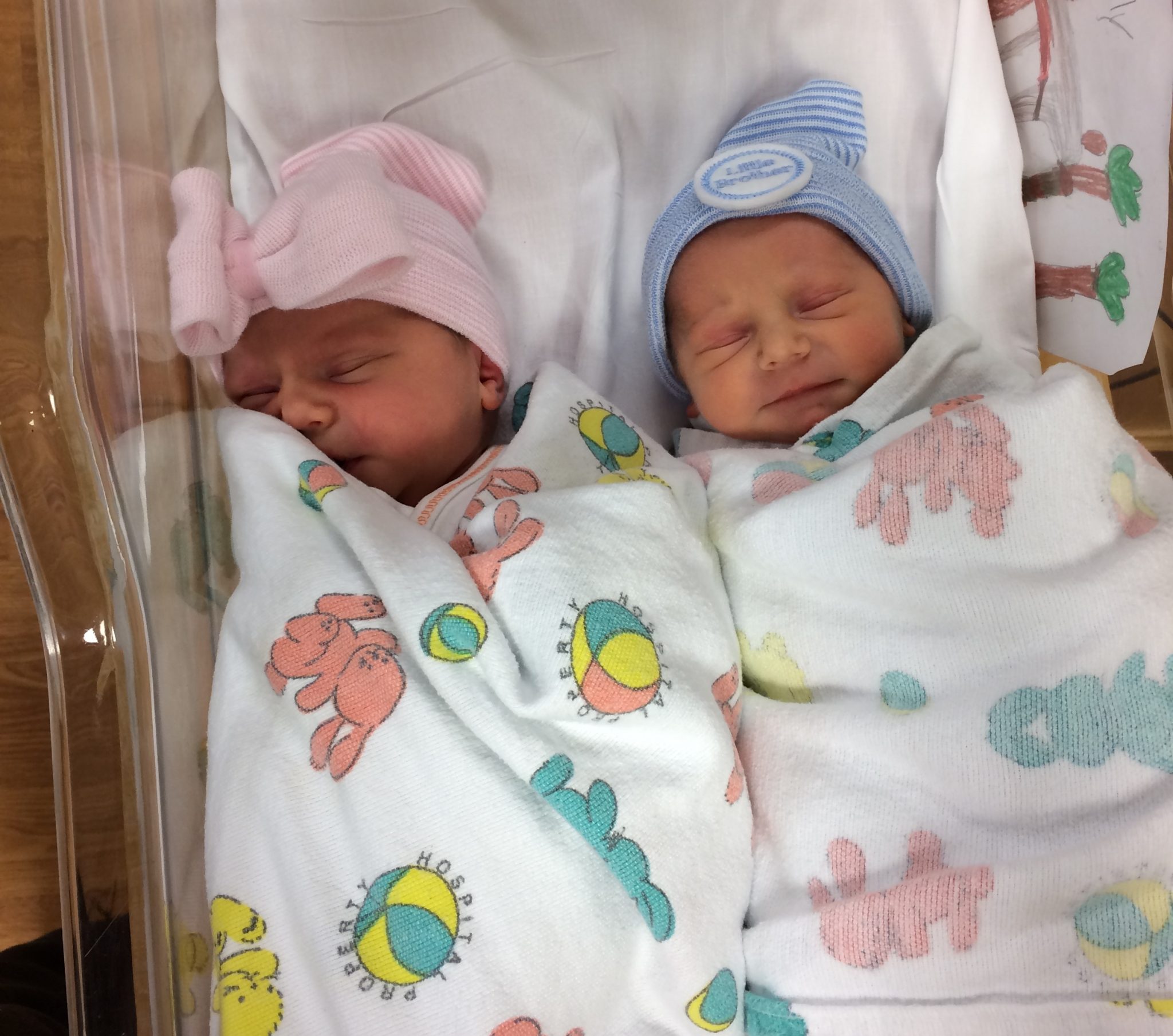 Katie & Shawn
Infertility Diagnosis

Endometriosis
Polycystic ovary syndrome (PCOS)
Treatment(s)

Frozen embryo transfer (FET)
In vitro Fertilization (IVF)
Laparoscopy
Location(s)
Physician(s)

David Corley
Robert Kiltz
Katie & Shawn's Story:
Success #2 with CNY! We have a 2 year old from our first try with IVF at CNY. His name is James and he is perfect. We tried for 3 years to have him. Went through 8 rounds of IUI, 2 laparoscopic surgeries, and tons of heartache. My family was at the point of asking me to stop because it just broke their hearts to see me cry. I remember my 1st appointment at Cny with Dr. Kiltz. He told me he was going to get me pregnant. This just kept playing over and over in my head and I was not going to give up on my dreams of being a mother. I had no friends or family who understood what we were going through but they were all super supportive and willing to learn. We decided to do IVF and it worked on the 1st try. Thank god! We have birth to the most perfect child. His personality is amazing and so worth all we went through. We assumed when we tried for baby # 2 that it would be easy. Wrong! It took 6 transfers this time. Another surgery, another retrieval, and just a lot of Hope. I was close to giving up again this time and was at peace with knowing I had a perfect boy at home already. I took one day to be angry and sad with what my family was going through again. My husband told me not to give up and reminded me of how much I fought for our son and how much I have endured and conquered. I kept going. We transferred 2 embryos. Our 1st ultrasound after a positive beta showed 2 sacs. Praise god.. we did it again! We ended up finding a 3rd sac at next ultrasound but it did not make it. We just gave birth to those twins last week and we are so thankful. So thankful for our babies, thankful for CNY staff, and so thankful for our friends and family that have been with us along the way.
Favorite Team Member at CNY:
Everyone was amazing. You walk in and they know your name. The nurses and doctors were always on our side. It was a bitter sweet moment to say goodbye when graduating.
Dr. Kiltz and CNY will always be important to our family.
Helpful resources Katie & Shawn found:
Yoga, super groups, and diet
Unique Moments:
Lows: chemical pregnancy(4)Hearing the negative betas Highs: Staff at CNY. Trying different protocols which have me hope.
Hope, Inspiration and Advice:
Never give up!
Don't be ashamed of the fact that you need some help and science to get your dream of being a parent.