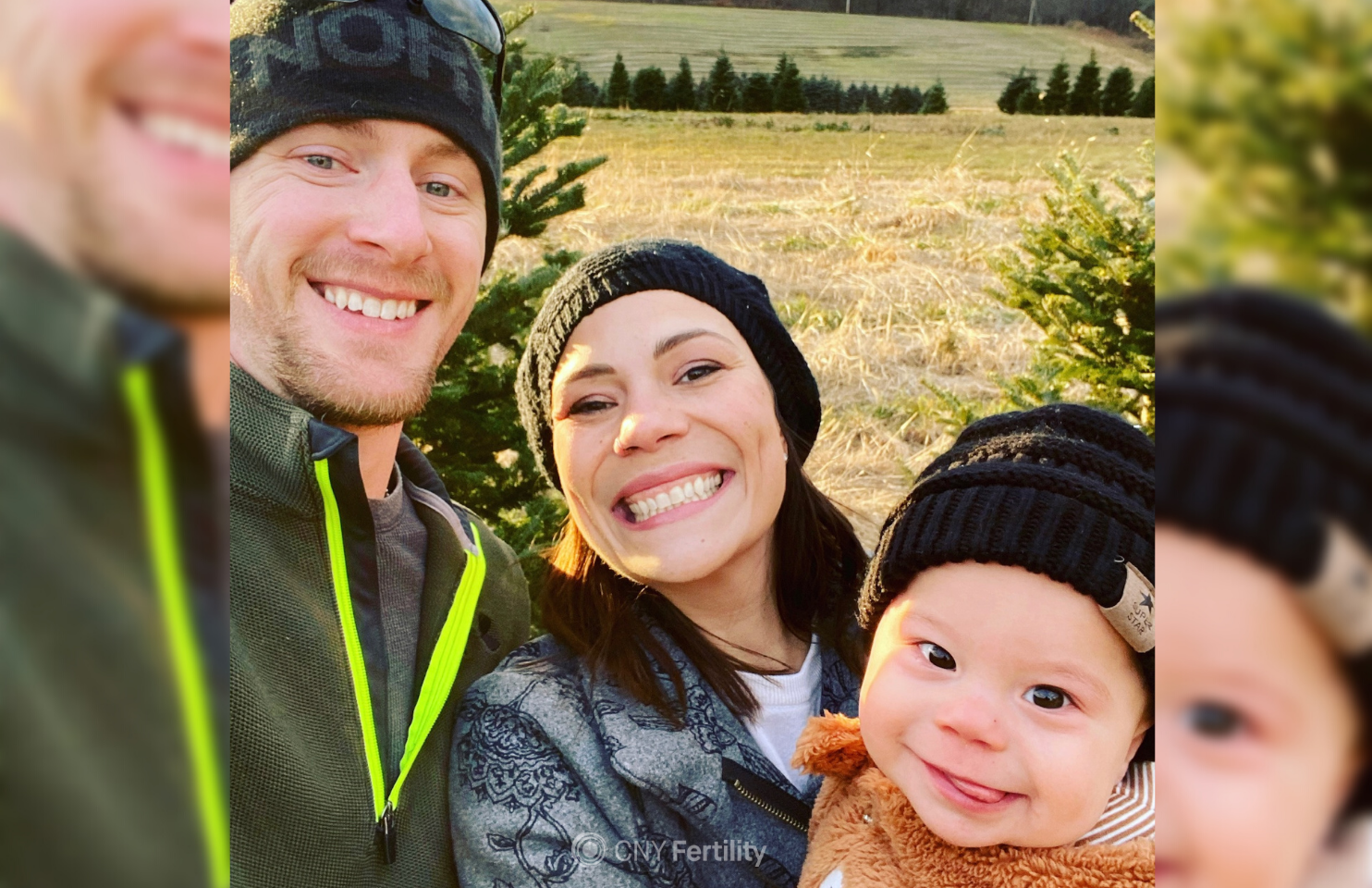 Karla & Brian
Infertility Diagnosis
Treatment(s)

Frozen embryo transfer (FET)
Genetic Testing
In vitro Fertilization (IVF)
Intrauterine insemination (IUI)
Laparoscopy
Timed intercourse
Location(s)
Physician(s)

Robert Kiltz, MD
David Corley, MD
Ashleigh Rausch, PA
Leigh Houghton, NP
Karla & Brian's Story:
After getting married we wanted to wait to build a family. Little did we know that was going to take much longer than anticipated. We started with my doctor's office doing IUI after being diagnosed and having surgery for Endometriosis.
We attempted 3 IUI that were not successful and were then referred to CNY Fertility. We met wonderful doctors, nurses, and providers that helped encourage us along the way. 4 more IUI and Laparoscopic surgery, we went for IVF. Thankfully our first IVF worked and now we are blessed with our little guy, Teddy.You
Favorite Team Member at CNY:
Marlee and Ashley along with the rest of the Rochester staff. I got to know them all so well.
Unique Moments:
We did our transfer on our wedding anniversary! 6/27!
Hope, Inspiration and Advice:
Take it one day at a time and don't compare your journey to others.