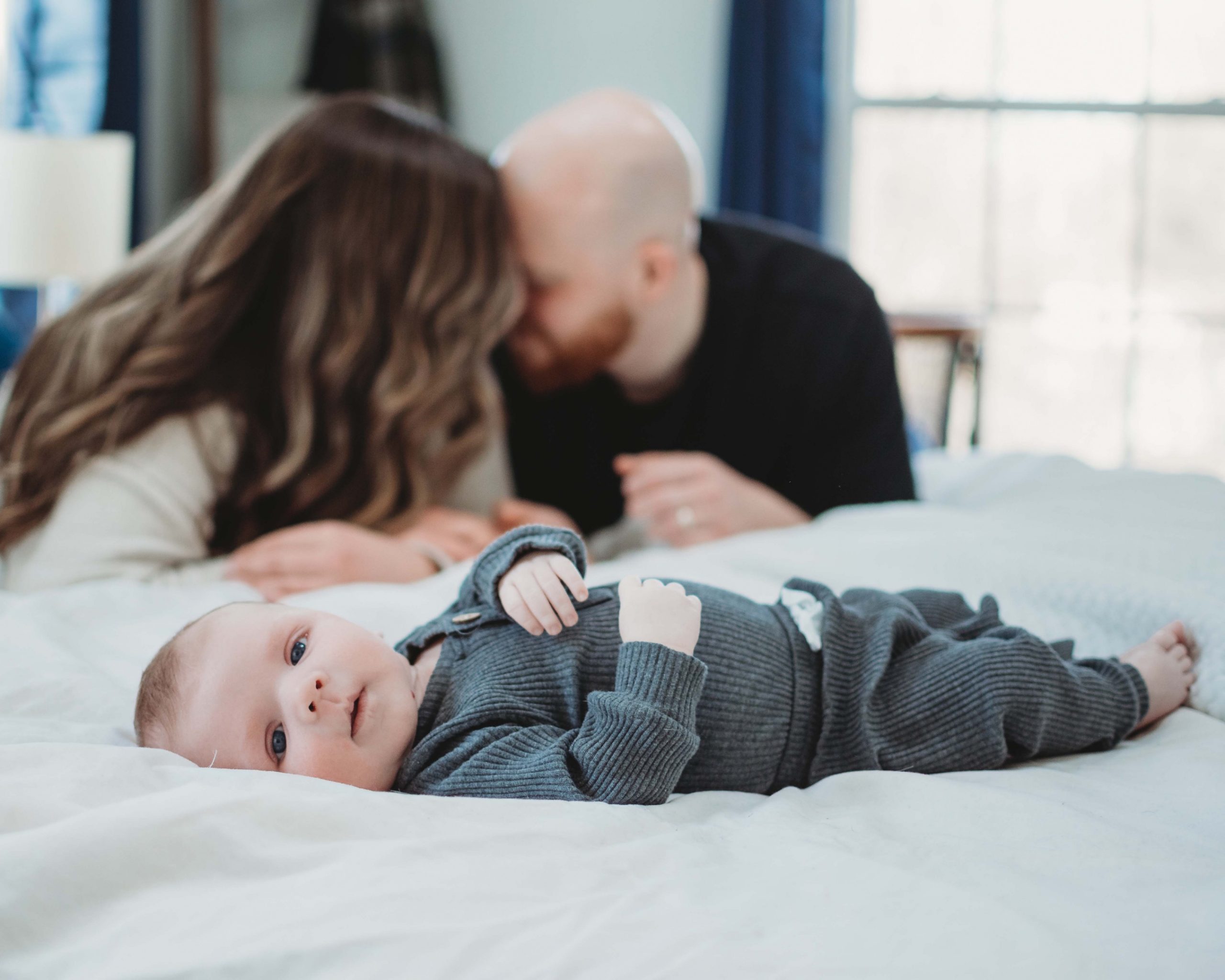 Heather & Benjamin
Treatment(s)

Intrauterine insemination (IUI)
Location(s)
Physician(s)
Heather & Benjamin's Story:
Benjamin and I started trying to get pregnant in the spring of 2021. Honestly, we hadn't given the process much thought. We'd never been given any reason to believe it wouldn't be as easy as getting off of birth control and falling pregnant within a couple of months. But month after month passed and our efforts yielded only negative tests. That is until January of 2022.
Finally, we got to see those two pink lines! But unfortunately, that pink line left as quickly as it appeared, and we had our first chemical pregnancy. The next month we also found ourselves staring at two pink lines. We thought it had to be right this time; what are the chances of losing two pregnancies in a row? Well, not very high, and yet it happened. After our second chemical pregnancy, we decided to seek help beyond our local OBGYN.
We scheduled a consultation at CNY Fertility in Syracuse, NY. We went through a couple of months of monitoring and one D&C. Then in June we were ready for our first round of IUI. We knew the chances of it working the first time weren't great, but sure enough, we got the phone call in late June saying that we were pregnant!
We know that not everyone is as lucky as we are, and every story is unique, but we are so incredibly thankful for the CNY team. They were so knowledgeable, understanding, and genuinely caring. They took every question I had without hesitation and eased every worry before and after becoming pregnant. We are so grateful that you have helped to give us our beautiful little boy!
(Beautiful photos by Mykal Leah Photography)
Favorite Team Member at CNY:
Everyone I worked with was so kind and knowledgeable.
Helpful resources Heather & Benjamin found:
I did yoga and journaled.
The Moment:
The first time we met our baby boy we were just in awe. He stopped crying the second he hit my chest and I just felt this overwhelming rush of belonging and love. Everything was right.
Hope, Inspiration and Advice:
My advice is to try and stay rational, but also hopeful. Do your research. Practice a lifestyle that will increase your chances of conceiving. Know your options and don't wait for someone to do things for you. Give yourself grace and find healthy ways to grieve, whether you're grieving the loss of a child, a pregnancy, time you thought you had, or just the letting go of what you thought your fertility journey would look like. Lastly, believe that against all odds, you can do this.