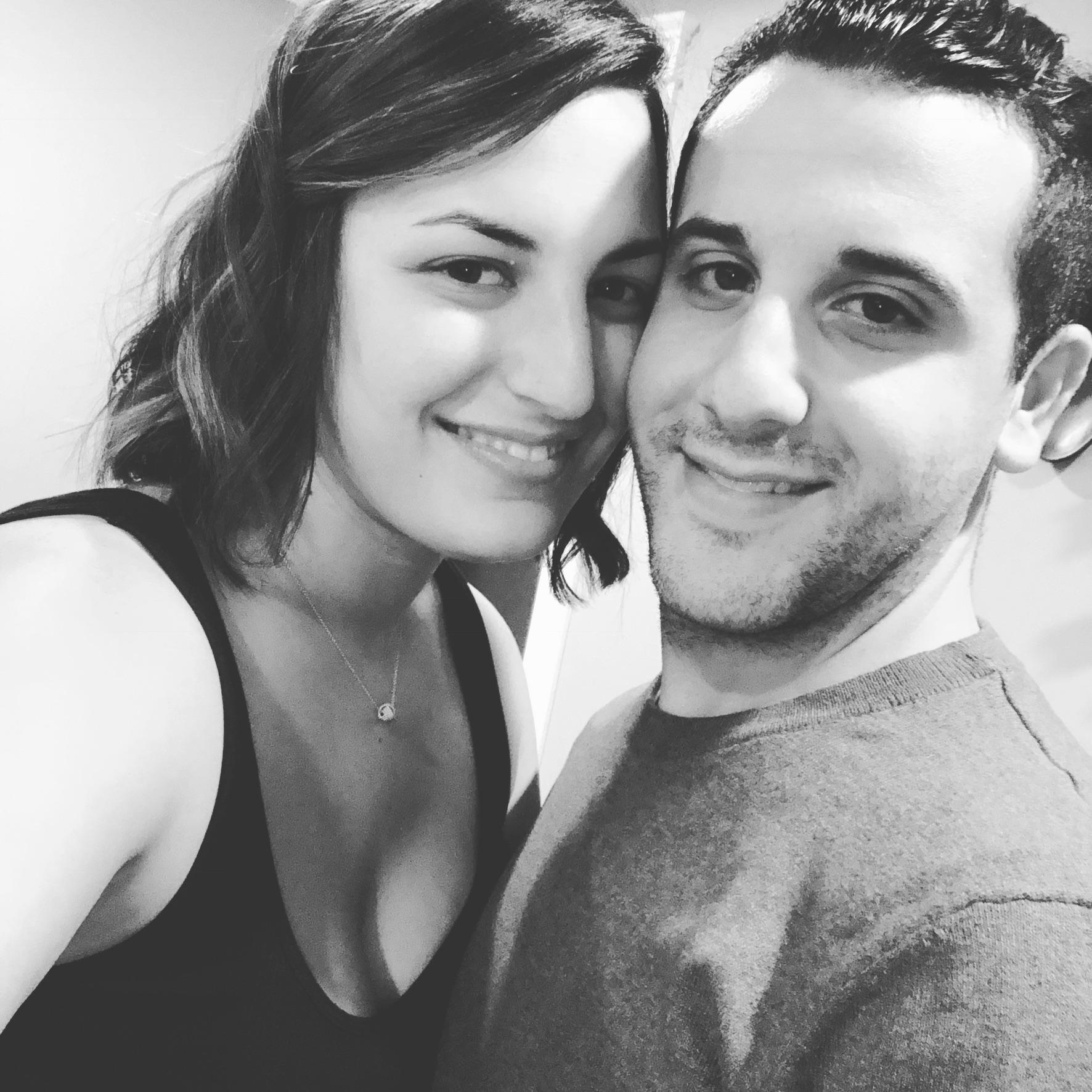 Franca & Anthony
Infertility Diagnosis
Treatment(s)

D & C
Frozen embryo transfer (FET)
In vitro Fertilization (IVF)
Intrauterine insemination (IUI)
Laparoscopy
Location(s)
Physician(s)
Franca & Anthony's Story:
CNY fertility truly changed our lives. We had always hoped to have a family of our own. Anthony & I got married in 2016 and knew we wanted to start trying within a few months. Months and months had passed and still nothing was happening. We were young (23 & 26) and for the most part healthy why wasn't it happening?
I remember getting discouraged and disappointed every month and it seemed everyone around us was sharing the exciting news that they were expecting! I was never a jealous person and I would get so sad. It saddened me that I would be reacting to something so happy and exciting so negatively.
I decided it was time to take action. I reached out to our local doctor after a year of trying with no success. We began tests and I also underwent 2 laparoscopy surgeries to remove endometriosis. Still nothing that should be preventing us from getting pregnant.
My doctor then mentioned CNY. I was hesitant we were young, starting our lives and re-doing our first home, we didn't have money to spend on IVF, how was this going to work? After calling CNY and going to our first appointment I immediately felt relieved. I knew one way or another this was going to work. The office and staff were amazing and made you feel so much better.
We immediately tried doing IUI's. 4 unsuccessful IUI's later we decided we needed to try IVF. Before jumping right in Dr. Kiltz suggested one more laparoscopy to remove any more endometriosis as it had been a few years since the last surgery. Jan 2018 I had surgery, February 2018 retrieval and March 2018 transfer to our beautiful happy, healthy little girl who was born Nov 20th 2019!
CNY truly gave us our little miracle and we are forever grateful! Never give up!
Favorite Team Member at CNY:
Marnie was truly our go to! She was AMAZING!!! However everyone at the Syracuse office was super supportive. Larissa, Michelle and Kelly were also my favs!
Helpful resources Franca & Anthony found:
Honestly just being able to call basically at anytime with any questions!
Unique Moments:
I included this in my success story above.
Hope, Inspiration and Advice:
Never give up!! It's ok to be sad and disappointed but always have hope! I lived by the quote "never give up on something you can't go a day without thinking about"