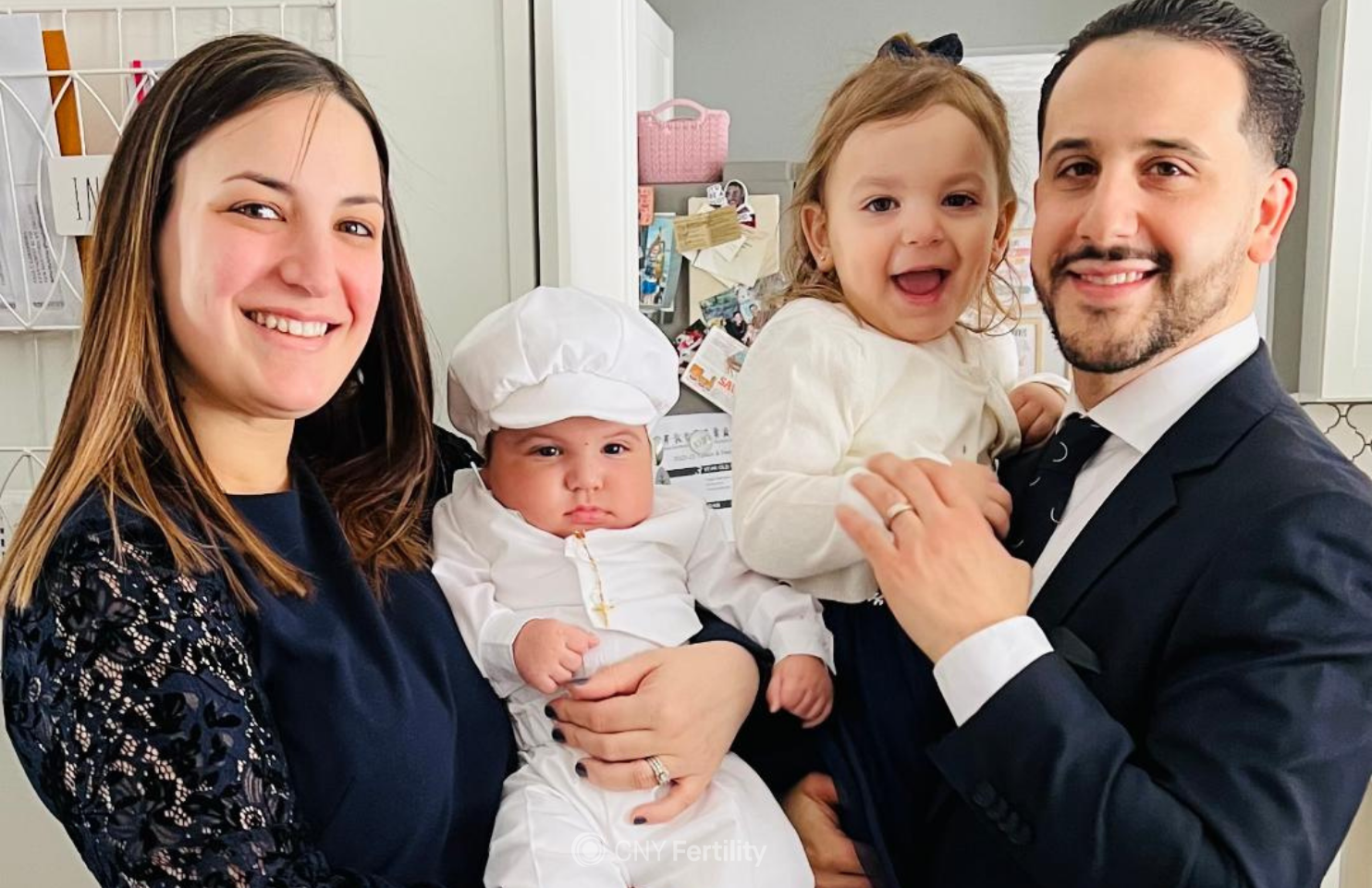 Franca & Anthony
Infertility Diagnosis
Treatment(s)

Embryo Freezing
Frozen embryo transfer (FET)
In vitro Fertilization (IVF)
Location(s)
Physician(s)
Franca & Anthony's Story:
Not 1 but 2 CNY fertility miracle babies!!
In 2016 Anthony & I got married, we knew we wanted children sometime in the near future so we just said "when its meant to be it will be" a year later nothing... we started wanting and hoping for it more. I went to my gynecologists' and started having tests done. They found some issues but nothing that should be preventing a 23 & 26 year old from conceiving. Long story short after a year of surgeries and nothing continuing to happen we ended up at CNY fertility. I was amazed from day 1 and felt at ease, I knew one way or another my dream to be a mom was going to happen. After numerous surgeries over the few years we had one last laparoscopy in Jan of 2019, retrieval in February of 2019, and FET on March 11, 2019 we were pregnant!! We were over the moon!! Our now 2 year old daughter was born on 11/20/19 and we are beyond grateful!! A year later we were torn to wait a bit longer or go back and do it all over again. Well, we are a bit inpatient and decided to give it a go, again! Ironically we transferred our now healthy 4-month old baby boy on March 10, 2021. Just a day difference- 2 years later. Our son was born on 11/5/2021. Although he was early my due dates were 1 day apart for both babies. There story is the exact same 1 day apart- 2 years later! I cannot thank CNY fertility for giving me BOTH of my miracle babies and allowing me to have the greatest title of all "MOM"!
Favorite Team Member at CNY:
Marnie- by far hands down THE BEST EVER!!
Helpful resources Franca & Anthony found:
The most helpful resources I can say are CNY FB groups, even if it is just to read the posts other are asking that you may be afraid to ask.
Unique Moments:
The most unique part of our story is the whole timing & dates. I feel it was truly meant to be!! 3/10/19 & 3/11/21 are the days I am forever grateful for. The days my babies were transferred!!
Hope, Inspiration and Advice:
My advice to you is "NEVER give up"!!
I always lived by the quote "Never give up on something you cant go a day without thinking about" - There was many days I was discouraged and wanted to just give up on our fertility journey. But I could never and I'm glad we never did!!!