Elizabeth & Steve's Story's Success Story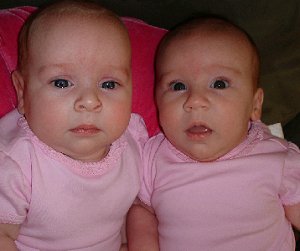 After over a year of trying for our first pregnancy, we were referred to Dr. Kiltz. We were very unfamiliar with the procedures, etc. but everyone at CNY Fertility were so helpful and caring. After my second IUI with injectables, we were pregnant with twins!! I carried them 39 weeks and they weighed 8 pounds and 7 pounds, 7 ounces!!! They are two healthy girls and we are so grateful to Dr. Kilt'z office.
Thanks again for your part in giving us the best gifts in the whole world!!