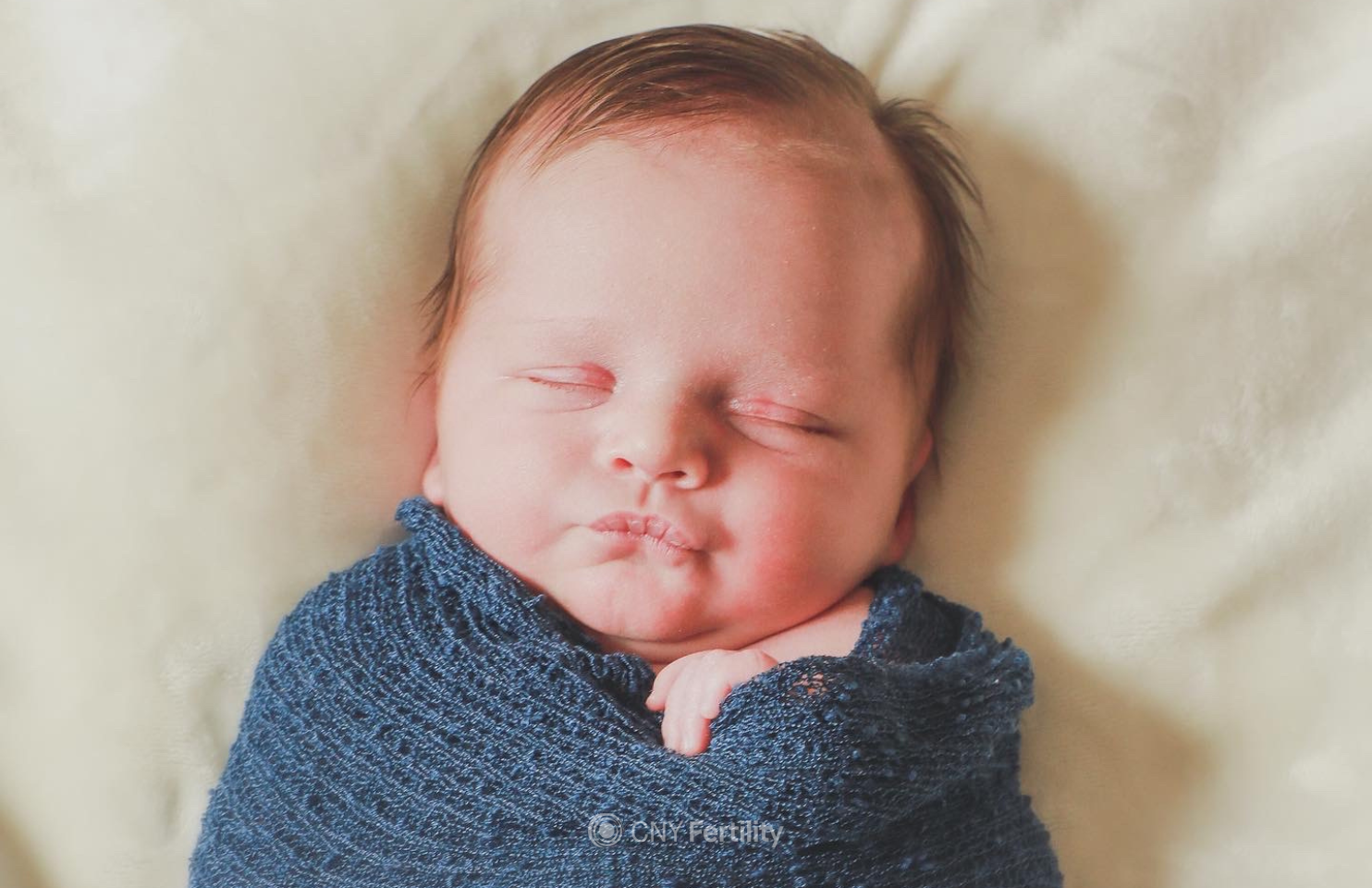 Elizabeth & Stephen
Infertility Diagnosis

Polycystic ovary syndrome (PCOS)
Treatment(s)

Intrauterine insemination (IUI)
Location(s)
Physician(s)

Michael Grossman, MD
Rebecca Eskin, NP
Elizabeth & Stephen's Story:
My husband and I struggled with trying to get pregnant for over 3 years. I was diagnosed with PCOS and did not ovulate.
We were referred to CNY and our initial consultation was in October of 2020. We had 2 failed IUI's and decided to go with one more before turning to IVF. Well the third time was the charm! In July of 2021 we found out the procedure worked and we were pregnant with our miracle, Thomas Emery!
Thomas was born on March 12th, 2022. We are so blessed and can't thank you enough for giving us our little miracle!
Photo Credit: the wonderful Elizabeth Grace Photography
Hope, Inspiration and Advice:
We would say to have patience and hope! Believe it will happen and stay positive!!