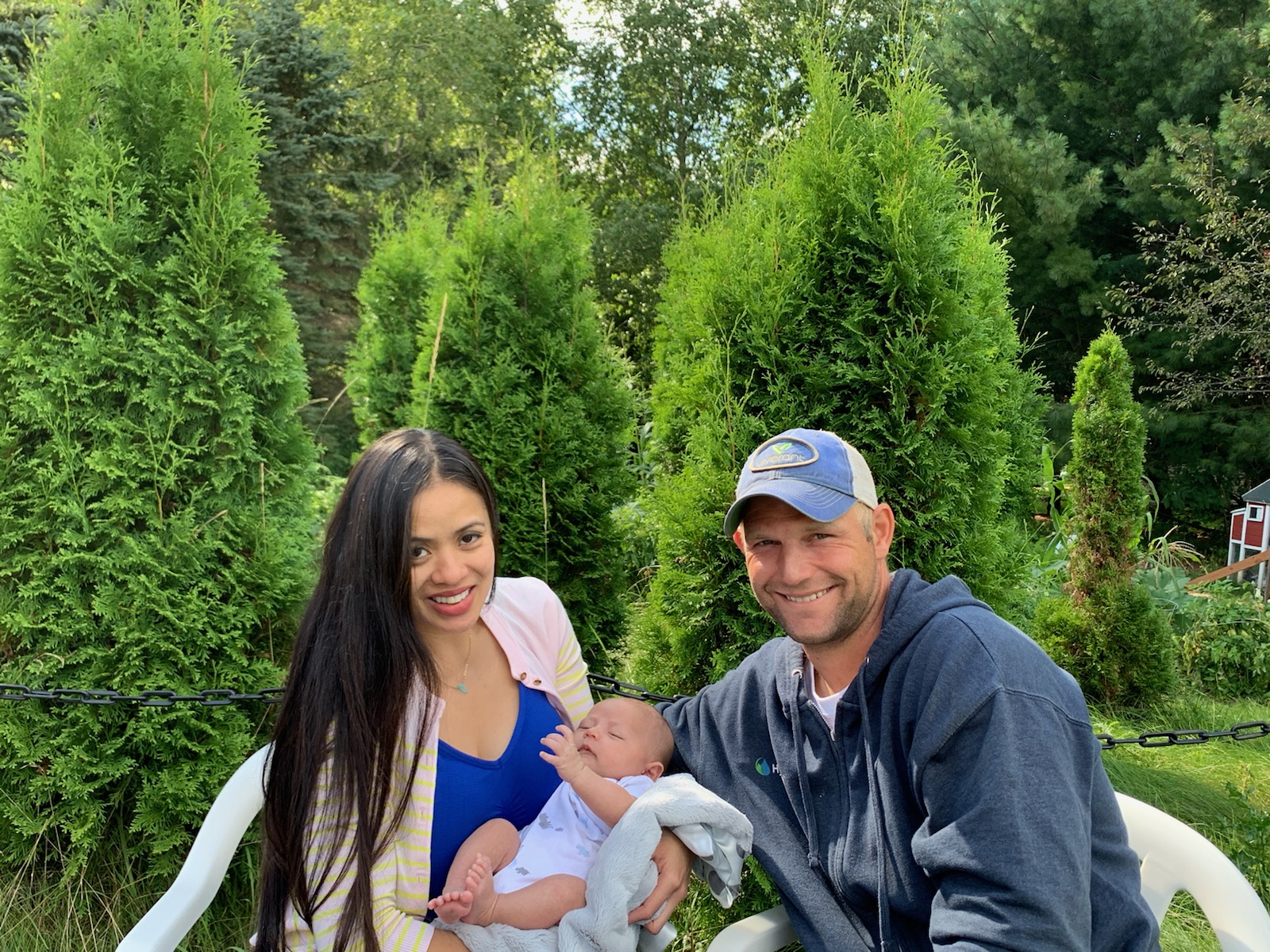 Diana & Derek
Infertility Diagnosis
Treatment(s)

In vitro Fertilization (IVF)
Location(s)
Physician(s)

Edward Ditkoff
Michael Grossman
Diana & Derek's Story:
We are very thankful that we found CNY! After trying for 2 years and learning about my tubal obstruction, we finally have our baby.
The whole Albany staff were very kind and compassionate, professional and honest every inquiry we had. Dr. Ditkoff and Dr. Grossman both took the time to discuss the best option with the best outcome. We are looking into going for another baby next year. Thank you very much, CNY!
Thank you, CNY!
Favorite Team Member at CNY:
Everyone at Albany office!
Helpful resources Diana & Derek found:
Massage & acupuncture.
Unique Moments:
With one of my tubes blocked with hydrosalpinx, we thought I will need to have my tubes removed. I believe that because of the professional recommendation of Dr. Ditkoff to do a frozen transfer helped the success of the cycle without having my tubes removed.
Hope, Inspiration and Advice:
I wish I knew about CNY right away.
It does not matter which clinic- Syracuse or Albany you go to, their doctors are all well-qualified and can provide the best possible care you need.