Dave & Stephanie's Story's Success Story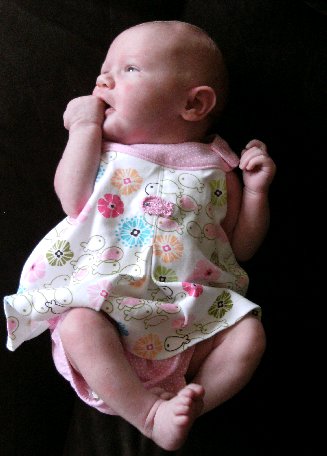 We were married in August of 2004 and started trying for our first baby the following March. We knew it may take awhile for us to conceive due to scar tissue from surgeries I had had on my cervix over the years. I was 27 years old and my husband was 28 at this time. By June we were not pregnant so we were referred to Dr. Kiltz. I was diagnosed with PCOS.
Over the next 2 years we tried 4 IUI's, 3 were negative and 1 was a chemical pregnancy. We had different procedures done and cysts that had to be resolved during these 2 years. Finally in the fall of 07' we decided to try IVF. We had 19 eggs, 15 were fertalized, 2 were placed back inside of me, and 5 made it through to being frozen. Dr. Kiltz reassured us that our embryos looked great and with our ages we had a great chance of at least one embryo taking hold.
He was right and after a mostly uneventful pregnancy I gave birth to our little daughter via C-section on July 10, 2008. Sadie Louise Frances was born at 7lbs 7ozs at 9:25am. She is perfect except some minor medical issues that will be corrected by surgery during her first year. We feel enormously blessed by our little girl and words will never be enough to thank Dr. Kiltz, Tracy, Meg, Donna, and all the other wonderful people at CNY Fertility.