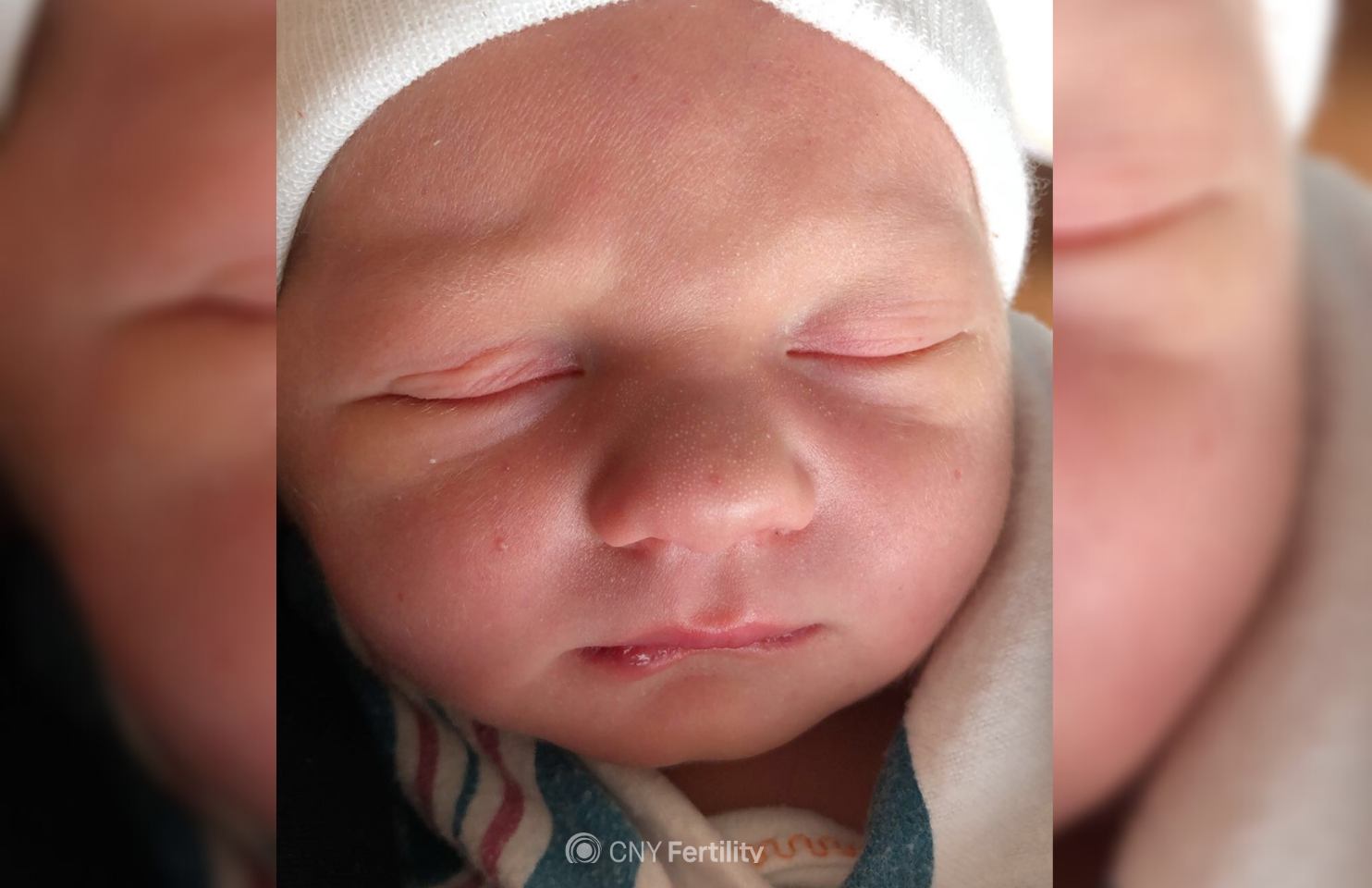 Chelsea & Matthew
Infertility Diagnosis

Polycystic ovary syndrome (PCOS)
Recurrent miscarriage
Treatment(s)

Intrauterine insemination (IUI)
Ovulation induction
Location(s)
Physician(s)

Robert Kiltz, MD
Meg Marnell, NP
Chelsea & Matthew's Story:
My husband and I met in 2014. We knew pretty quickly we were spending our lives together and wanted to start a family. The same year, I was diagnosed with PCOS and we learned we might have a hard time conceiving when the time was right for us, so decided to stop birth control and let nature just take its course, but it never did.
After getting married in 2018, we decided to enjoy a year together as a married couple before starting to seek options for infertility treatments. So in 2019, we tried a few rounds of Clomid with my OBGYN and they all failed. Eventually, we talked and after much research, discovered what a gem CNY Fertility was and it's so close to our home so I called and scheduled our consult for September 25th, 2019.
We did have a step ahead, as we knew of the PCOS diagnosis and Matthew did the appropriate testing to narrow out any roadblocks he may have before going to the clinic as well. Going in with this information helped us a lot and they were able to educate us so much more on the steps we could take to conceive.
At my consult, we started my first cycle, we did IUI with injectables and letrozole for each round and manipulated the medications each cycle. I had two chemical pregnancies, one in October and one in December but then our miracle happened. In January 2020 we found the right concoction and we had a little baby that stuck. We were so cautious the first two trimesters because of the previous losses but were so extremely excited and anxious to meet our miracle baby.
I mentioned all of the dates because I'm sitting here a year later holding my 5 day old baby, who was born on September 23rd, 2020. One year. That's all it took for us to have our miracle thanks to CNY. We tried for five years before starting with them and nothing happened, but one year after meeting their amazing staff and with their help, our precious baby boy is here. He's perfection.
Every time I walked in the doors of the clinic I felt like I was family. I was welcomed and supported in every decision made. I remember the names of every nurse and assistant that helped us along the way and I recommend them to everyone I know that's struggling to start their families. We knew what we were missing, but at the same time we had absolutely no idea. There's nothing that I love more than being his mommy. And I owe that to CNY Fertility.
Favorite Team Member at CNY:
Nicole and Michelle, RN were so supportive every single step of the way. They helped me more than they know
Helpful resources Chelsea & Matthew found:
Journaling
Unique Moments:
The lows were definitely the losses. They hit hard because we didn't know that would be an issue until it was.
Hope, Inspiration and Advice:
Even if you feel like you're at the end of your road, keep pushing. The heart ache is worth it in the end