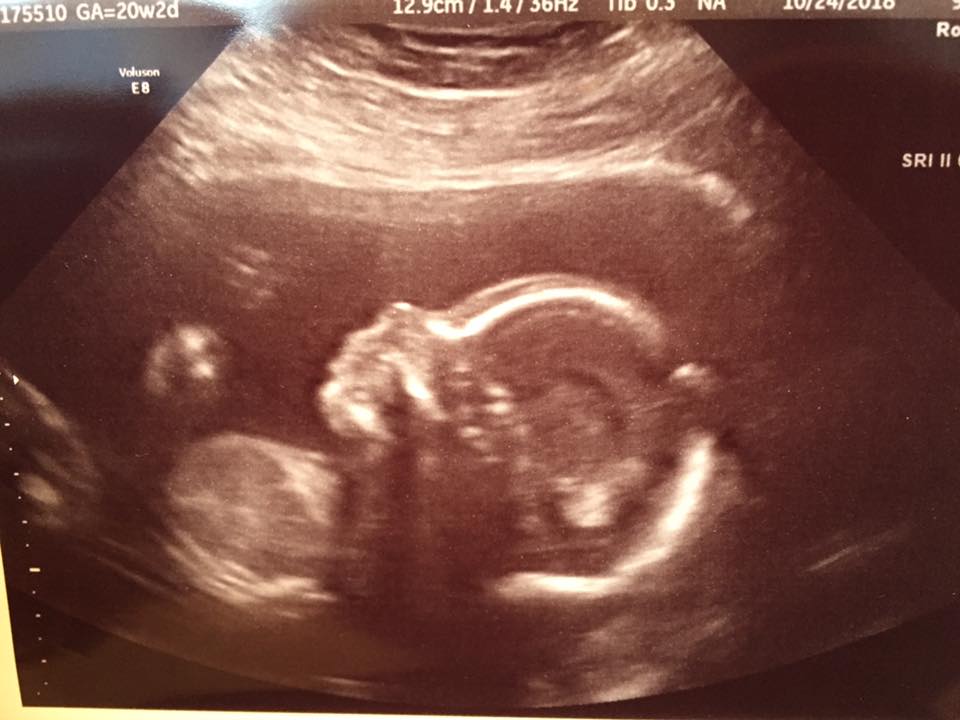 Beth & Angela
Infertility Diagnosis

Polycystic ovary syndrome (PCOS)
Unexplained infertility
Treatment(s)

In vitro Fertilization (IVF)
Sperm Donation
Location(s)
Physician(s)
Beth & Angela's Story:
Our daughter was conceived at a fertility clinic in our home state of Michigan back in 2013. Beth was able to conceive relatively easily via IUI with frozen donor sperm, Clomid, and a trigger shot. IUI #4 was a success and Harper was born at 40+4 weeks in 2014. Within a week of delivering Harper, Beth was rushed back to the hospital and diagnosed with a rare but serious complication of pregnancy called Peripartum Cardiomyopathy (PPCM). PPCM is a form of heart failure that develops during pregnancy, with symptoms presenting around the final months of pregnancy and up to 5 months postpartum. Because of this diagnosis and the likelihood of relapsing, Beth was advised against carrying another pregnancy, which at 28 years of age, was rather crushing. Luckily for us, we are a two mom family and Angela stepped up to the plate. It took about 18 months for Beth to regain her heart function and we felt comfortable moving ahead with TTC baby #2. In February 2016 we scheduled a consult at the clinic where Harper was conceived. At that time we had 4 vials of our donor sperm in storage and were hoping for another quick and easy conception. Of course we were wrong. IUI after IUI continued to fail. We used Clomid, Femara, trigger shots, estrogen, progesterone, and nothing was working. After 5 failed IUIs we decided to move forward with IVF at our clinic in Michigan, partly because it just wasn't working and partly because we were running out of vials of sperm and it was important for our children to have the same donor. The donor actually sold out while we were TTC. Our first round of IVF used our sixth vial of sperm and we purchased two more as an insurance policy. The cost of treatment was a huge factor for us, especially after all of the failed IUIs. We have zero insurance coverage for fertility treatments and everything was out of pocket. We regretfully ended up taking out a huge interest personal loan to cover IVF. Allowing our daughter the experience of having a sibling was very important to us, both having grown up with siblings of our own. The more we failed, the more it drove us to succeed. We had our first consult for IVF in August 2016, the same month our daughter turned two. The clinic only allowed so many IVF clients on the calendar each month, so there was some waiting, but we started stims at the end of October. The clinic had us do the Antagonist Protocol for IVF. Angela seemed to be responding well, but slowly, to the medications. In November, Angela had her first egg retrieval. The retrieval was absolutely terrible. None of the nurses on shift could get the IV in to her veins. She was stabbed over 4 times in her arms, hands, and wrists. They decided to give up on the IV sedation and just gave her an intramuscular injection of Versed sedation (which did NOT work). She was wide awake for the entire, horrible retrieval. Regardless, they were able to retrieve 15 eggs, 13 were mature, and 10 were fertilized using ICSI. This clinic believes in two-day transfers, so we returned just two days later for the transfer. We transferred two embryos (their standard practice) and they were able to freeze 4 others. On day 10 we received our beta, which was negative. That first negative from IVF was a blow. We've had many friends succeed their first fresh transfer of IVF at this clinic and we pretty much assumed this would work for us. After that was more waiting. The doctors had no explanation for why it failed, this just happens. Angela had no known fertility issues, other than a slightly elevated TSH (thyroid) which was managed with medication. For the first FET, we decided to do a endometrial biopsy to check for any infections or endometriosis (and also because they said this would increase our chances for successful implantation). The biopsy was also a really horrible experience, which I will not describe here. We continued on and scheduled a FET, using the Long Protocol without birth control. Everything looked good and in February 2017 we transferred two more two-day embryos. On day 10 we got a BFP, but with a low beta (44). We returned every couple days for repeat betas and the numbers continued to double appropriately, we were over the moon! The second beta was 217. On day 24, she started lightly spotting. The nurses said this could be normal. On day 29 we went for our first ultrasound (6 weeks, 3 days pregnant). The ultrasound technician found the yolk sac, but there was no fetal pole. We were told that the chances of a successful pregnancy were very slim. Another beta draw showed her levels at well over 11,000 and climbing. We were sent home to "wait and see", which is never a fun thing to do. In week 7 we returned for another scan and there was still no fetal pole, no heartbeat. We were told this was a blighted ovum. We stopped PIO and decided to let the miscarriage happen naturally, which it did. We were told to call the clinic in two weeks if the miscarriage did not happen, but they never told us what to do if it did happen. When we called, they acted as if it was our fault for not contacting them sooner. We were booked in for another ultrasound, which took place at the end of May. The scan revealed residual tissue, so Angela still required a D&C in the long run, which took place in June. Looking back, we would have done the D&C right away and avoided the trauma that came along with the miscarriage at home. We scheduled another consult, where again they told us there was no explanation, that this just happens sometimes. We got on the schedule for our next (and last) FET using our last two embryos, which took place in August. This time we did an endometrial scratch and sonohistogram prior to transfer. In September we got the not so unexpected news that this transfer had also failed. At this point we were hugely in debt, heartbroken, and had nothing to show for it. We scheduled a follow up consult to discuss what happened and where we would go from here, but we ultimately ended up canceling it. We never heard from the clinic again. We started searching for other fertility clinics in Michigan and there really were no other reasonable options and we couldn't afford another round of IVF at our current clinic. On a whim, Beth posted in a Michigan IVF online group and she was surprised by how many people suggested traveling to New York to visit this clinic called CNY. This seemed totally crazy to me. They described the price and it seemed even more crazy! There's no way this could be true. What's the saying, "If something sounds too good to be true, it probably is"? So we blew this off for a while, but CNY kept popping up in these online forums. We started researching it. We combed their website and Facebook page, looking for the fine print, looking for the asterisks. We ultimately tried to put this out of our minds because another round of IVF still seemed completely unattainable. In the meantime, we decided to look into foster-to-adopt programs in our area. We went to a foster parent orientation. We ultimately decided this was not the road we wanted to walk, for many reasons. The days went on, the seasons turned. In January 2018, we filled out the online request for a consult through CNY's website. Why not, we thought? What did we have to lose? Turns out CNY is very popular and we weren't able to get a phone consult until April. We had all our records faxed over and finally the day arrived. Our phone consult with nurse Catherine Falcon went really well. One look at Angela's records from our fertility clinic and CNY diagnosed her with PCOS, something our fertility clinic never even hinted at. Angela's AMH level was 8.5. They wanted Angela to start taking Metformin. From our research on the CNY Facebook page, we knew that they highly recommended the Keto Diet. We figured we'd give it a chance, knowing it would help with fertility and also help her PCOS. We ordered The Ketogenic Cookbook and got to work. At the same time we were searching out a local OB/GYN to do our IVF monitoring for CNY. Keto was quite the adjustment for our carb-loving family, but Angela was committed. She started searching out low-carb alternatives, ditching sugars, and eating lots of bacon. Our medications arrived in May 2018 and we hurriedly made travel plans for New York. CNY had us on a totally different protocol using low-dose aspirin, low-dose Naltrexone, and prednisone. We were looking at a nearly 9 hour drive and a week long stay in New York. We were set to arrive the day before Angela's retrieval and leave the same day as the transfer. The results from Keto were almost instant. Angela went on to lose nearly 50 pounds on her Keto journey. We continued to have our follicle monitoring appointments locally until CNY decided it was time to trigger. We triggered in the evening and early the next morning, set out for New York. At CNY we were amazed at how warm and welcoming it was. It felt nothing like a doctor's office. Angela's egg retrieval at CNY was WORLDS different from our local clinic. They gave her a soft robe and got the IV in first try, she never felt a thing. Angela woke up SMILING and that was before she even knew that they got TWENTY eggs. 15 of those eggs were mature and 14 fertilized via ICSI. The 14 fertilized eggs turned in to 4 beautiful 5-day blastocysts. On June 23, 2018 we transferred a gorgeous 4AA blastocyst and the other 3 were put on ice. Angela continued on the Keto Diet throughout our two-week wait and on day 10 we got our BFP! This time we had a strong first beta of 191 which became 432 which became 3,682. At 6 weeks 2 days we got the first look at our sweet babe with a perfect little heartbeat. Shortly after that scan, we were discharged from CNY to continue care at our local OB/GYN. About a week and a half after CNY discharged us, Angela started to have bleeding. Bright, horrible, heavy bleeding. We thought everything was lost. We mourned yet another loss and failure, after everything we put into this. At 8 weeks we had another ultrasounds and would you believe it, our little stinker was JUST FINE. They couldn't find any explanation for the bleeding, which continued for several weeks, on and off. Angela is currently 32 weeks pregnant with our son and we couldn't be more grateful to Dr. Kiltz and the CNY travel team for giving us a second chance. And, because CNY offers in-house financing, we have just about paid off our entire CNY bill, which is a blessing in and of itself, as we will be paying on our first huge interest IVF loan for at least 3 more years.
Favorite Team Member at CNY:
The phone consult with Catherine Falcon, nurse Sarah at the retrieval, and of course Dr. Kiltz who did our transfer.
Helpful resources Beth & Angela found:
N/A
Unique Moments:
Just finding CNY and realizing we could have a second chance at IVF when we thought all hope was lost.
Hope, Inspiration and Advice:
I would tell other to find a strong TTC/IVF community either in person or online. There are amazing folks out there who have walked this journey and have loads of wisdom to share. Remember that nothing is a guarantee.