April & Paul's Story's Success Story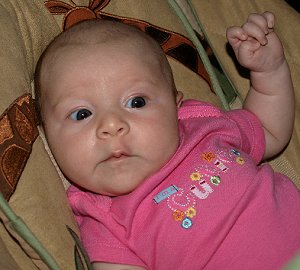 CNY Fertility Center certainly made all of our dreams come true!  At our first consultation, we went in with pre-conceived ideas of how to proceed, but the nurses, Dr. Kiltz, and the financial "guru" discussed all of our options, and it turned out that IVF offered the best option for us to start with.  From that first meeting, we never questioned the advice of the staff and were happier with that advice than ANY outcome we would have gotten from our initial plan.  We were lucky enough that our first attempt at IVF was a success, and are loving life with our wonderful daughter!
I can't say enough about the patient experience at CNY Fertility. The decor, the friendly and knowledgabe staff, caring medical professionals, and advice WAY beyond typical medical intervention.  I was so happy to be able to explore acupuncture and other alternative methods during my IVF journey - methods that may have been ignored, questioned, or discouraged elsewhere.
Even though we have since moved away from central NY, if/when we decide to expand our family, there is no question that I would travel to the ends of the earth to work with CNY Fertility Center again.