April 21 – April 27, 2013 is National Infertility Awareness Week®, a movement sponsored by RESOLVE to raise awareness about the disease of infertility which affects an estimated 10% of the population. CNY Fertility Center has been raising awareness with an IVF Giveaway for almost 10 years. In 2010 National Infertility Awareness Week became a federally recognized health observance by the Department of Health and Human Services. Infertility is a disease of the reproductive system that 30% of the time can be attributed to male factors and another estimated 30% could be attributed to female factors.
CNY Fertility Center recognizes National Infertility Awareness Week (NIAW) by giving away 3 FREE IVF Cycles on April 29th, 2013 during our Interactive Webinar from 6:00-7:00pm.
Dr. Rob Kiltz, Founder and Director of CNY Fertility Center, focuses on patient empowerment and affordable integrative fertility care. In the spirit of NIAW, he is sponsoring an Interactive Fertility Webinar with Lisa Stack, CNY Fertility's Support Coordinator, to share information and support to individuals and couples going through infertility. The 3 IVF Giveaway Winners will be notified by email during this webinar. It's NOT necessary to register and join us for this webinar to be qualified to win the IVF cycle but you MUST register for the IVF Giveaway at that link below.
Please email Lisa with any questions about the webinar: Lstack@cnyfertility.com.
Visit this link to learn more and register for the giveaway: http://cnyfertility.com/ivf-giveaway/
Visit this link to join us for the webinar: https://www1.gotomeeting.com/register/689954281
GIVEAWAY DETAILS:
CNY Fertility will take registrations online (at the link above) to win these free IVF cycles up until Saturday, April 27, 2013, 5:00PM at which time the registration will be closed. We will gather and process the registrant data over the weekend and notify the winners on Monday, April 29th, at 6:30pm via email.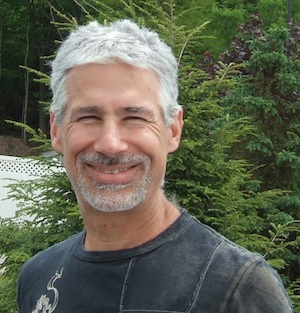 NOTE: There is no cash value for the winners of the free IVF cycle. The winner of the IVF Cycle MUST be the person that registered. You must schedule an initial consultation with one of our CNY Fertility Center locations within 6 months of the completion of this Giveaway. You will not be charged for this consultation, if your insurance doesn't provide you coverage. If you are a past CNY Fertility client we will need you to come in for a followup appointment. You must use your free IVF cycle within 1 year of the completion of this Giveaway. These free IVF cycles do not include medications or monitoring. Donor Egg or Embryo cycles are not part of this giveaway.
Dr. Kiltz is also an avid writer and in 2011 published his first book, The Fertile Secret: Guide to Living a Fertile Life with several more in the works for the coming year.
Available on Kindle here.
Available in paperback here.
https://www.cnyfertility.com/wp-content/uploads/2019/05/cny_logo.png
0
0
CNY Fertility Team
https://www.cnyfertility.com/wp-content/uploads/2019/05/cny_logo.png
CNY Fertility Team
2013-03-21 09:31:28
2013-03-21 09:31:28
National Infertility Awareness Week (NIAW) 2013 and Our IVF Giveaway