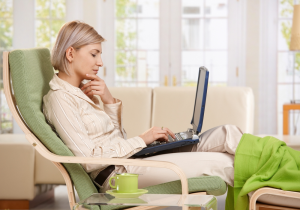 The Child Parent Security Act(A 6701/S 4617) is legislation that was recently introduced in the New York Assembly and Senate. We suggest you take a moment to send a message to your State Senator or Assembly Member today – begin here.
"RESOLVE: The National Infertility Association applauds Assemblywoman Paulin for introducing this important piece of legislation," RESOLVE president and CEO Barbara Collura said. "We look forward to working with the entire infertility community in New York to get this passed so that residents of New York have legal access to all family-building options."
The Child Parent Security Act would overturnNew York State's prohibition on compensated surrogacy arrangements and would also finally allow for enforceable surrogacy contracts. Since the existing statute was passed in 1992, the medical and legal fields have advanced to such an extent that enforceable and compensated gestational carrier arrangements are now the norm across the country.
For the 7.3million Americans, and over 430,000 New Yorkers who have challenges with infertility, having all family building options available to them, in their own state, should be a fundamental right. Because of New York's restrictive legislation, New Yorkers who wish to become parents with the assistance of a compensated gestational carrier, or who want the assurance that they will be recognized as the legal parents of the child after birth, leave the state in order to do that. Many infertility couples and individuals end up needing to find medical help, legal counsel, and deal with travel and other expenses in another state in order to realize their dream of becoming a parent. Let's work together to reverse this out‐of‐date statute and bring family building in New York into the 21st Century.
The Child Parent Security Act would also clarify the parental rights of persons conceiving through artificial insemination, egg and embryo donation. This Act will bring clarity and consistency to all parent‐child relationships and provide the legal framework for parentage to be established. Let's celebrate family building inNew York and pass the Child Parent Security Act this session.
https://www.cnyfertility.com/wp-content/uploads/2018/06/CNY-BLACK.png
0
0
CNY Fertility Team
https://www.cnyfertility.com/wp-content/uploads/2018/06/CNY-BLACK.png
CNY Fertility Team
2013-06-10 08:54:00
2013-06-10 08:54:00
Join Us in Supporting Passage of the Child Parent Security Act