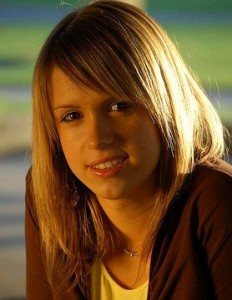 Once you make the decision to become an egg (oocyte) donor the next question is, where do I start?  The process is really quite simple and we at CNY Fertility Center are here to guide you through the process. Initially you should visit our website, www.cnyfertility.com and browse the Donor Program pages.  Here you will find information regarding why we need donors, and how the process works.  Here, you can also fill out an Egg Donor Survey.  The survey is a series of questions pertaining to your personal and family medical history, your reason for donating, as well as your general outlook on life.  You will also be asked more personal questions such as your contact information and social security number.  These personal questions are never seen by anyone but our Egg Donor Coordinators and are used simply for us to contact you to begin the donation process.  Finally, there is the option to upload photos for the recipients to view.
Once we have reviewed your profile, we will schedule a phone consultation with one of our Donor Program representatives at CNY Fertility Center. We have offices in Syracuse, Albany and Rochester, NY. We will review the donation process with you in depth, as well as ask any questions that may arise regarding your medical history.  When the consultation is complete, and you have signed the appropriate consent forms, we will make your profile active.  When the profile is made active our potential recipients will be able to view your medical history, photos, and the personal questions describing why you want to donate your eggs.  Recipients will never see your contact information such as, name, phone number, SSN, etc..
The decision to donate is incredibly selfless and loving.  Our donors are from different cultural and age groups. They each have their own story that brought them to the place in their life where they wanted to be an Egg Donor.  As an Egg Donor, you will be giving the gift of life to a family that has experienced a long journey of infertility.
If you have any questions please don't hesitate to email or call any of our Egg Donor Coordinators, at CNY Fertility Center, listed below.
Phone:  800.539.9870
Stephanie Rogers
Srogers@cnyfertility.com
Pati Breh
Pbreh@cnyfertility.com
Lisa Stack
Lstack@cnyfertility.com
Chris Gray
Cgray@cnyfertility.com

https://www.cnyfertility.com/wp-content/uploads/2019/05/cny_logo.png
0
0
CNY Fertility Team
https://www.cnyfertility.com/wp-content/uploads/2019/05/cny_logo.png
CNY Fertility Team
2009-01-19 08:59:43
2019-04-24 16:18:03
How to become an egg donor at CNY Fertility Center