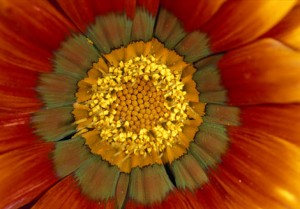 Dr. Robert Kiltz, Founder and Director of CNY Fertility Center, believes that the power of positive thinking is the key to life and success—and challenges on the journey to conception are no exception. Dr. Kiltz uses the word "fertility" instead of "infertility" because it affirms this positive belief system.
As Dr. Kiltz shares in his book, The Fertile Secret: Guide to Living a Fertile Life "the mind is the compass for the rest of the body."  He also believes that with this inner peace comes deep healing which expands to all areas of life.
Changing the inner voice from saying such things as "I'll never get pregnant" to "I'm preparing my body for a healthy pregnancy" prepares for a relaxed, calm mind; then, as Dr. Rob believes, the body follows suit.  Positive affirmations are helpful in overcoming internal blocks that prevent us from that which we desire in life.  Old thought patterns based on fear and worry are replaced with new ones of love and acceptance.
That's not to say, however, that feelings shouldn't be acknowledged or denied.  CNY Fertility offers many areas of support including group support, webinars, and workshops which allow you to express your feelings in a healthy, supportive environment. The Circle of Hope Support Group meets on a monthly basis at each one of their locations:  Syracuse, Rochester, and Albany.
Positive thinking increases the chances of becoming more open to trying things that were not thought of before or actually considered.  "My practice embraces both the newest Western technologies and the oldest Eastern philosophies. It is a formula that has been successful for both my patients and myself", says Dr. Kiltz.  In addition to receiving fertility treatments there's additional benefit of adding such things as yoga, massage, acupuncture, and meditation to create a relaxed environment where conception is more likely to occur.

Request Consultation or Appointment:
If you are a new patient and would like an initial fertility consultation, click here to request a phone or in-office visit, or call us toll free with your questions at 800-539-9870.





https://www.cnyfertility.com/wp-content/uploads/2019/05/cny_logo.png
0
0
editor
https://www.cnyfertility.com/wp-content/uploads/2019/05/cny_logo.png
editor
2012-02-14 06:30:17
2012-02-14 06:30:17
Fertility vs Infertility: Focusing on What You Desire