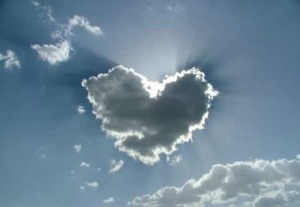 This month we are welcoming Sherie Ramsgard, Psychiatric Nurse Practitioner, to lead our Syracuse Circle of Hope Support Group session.  This session will meet on Wednesday, February 11th from 7:30p-8:30p.
This session will explore the emotional aspects of infertility.  One of the most challenging aspects of the infertility experience is dealing with the emotional ups and downs relating to treatment, the uncertainty of outcomes, and the challenge of having to make important decisions such as when 'enough is enough'.  It is important to learn how to take care of yourself, make sure that you get the support you need, and to manage your emotions so that your self-esteem and outlook on life remains as positive as possible.  For more information on Sherie's practice, please visit www.wholementalwellness.com
We welcome you to try Yoga for Fertility for free immediately before this support group meeting (6:00p-7:15p).  No yoga experience is necessary.
This support group session will take place in the CNY Fertility kitchen.  Please use the rear entrance of the building, and our CNY Healing Arts receptionist will direct you to the kitchen.  Please RSVP to Lisa:  Lstack@cnyfertility
Finally, did you know that we started  new Private Facebook Fertility and Pregnancy Groups for current clients?  Here, you can find a safe and secure space to share with other women and men facing similar challenges.  You can get immediate support and feedback!  If you are interested in joining, please email Lisa Stack: Lstack@cnyfertility.com

If you are interested in a more private one-on-one support situation, Lisa Stack is our CNY Fertility Center Support Coordinator, she offers her services as a lay support person and can be contacted by email at lstack@cnyfertility.com if you are not yet a client or via the Patient Portal if you are a current client.
https://www.cnyfertility.com/wp-content/uploads/2019/05/cny_logo.png
0
0
CNY Fertility Team
https://www.cnyfertility.com/wp-content/uploads/2019/05/cny_logo.png
CNY Fertility Team
2015-02-09 07:00:08
2015-02-09 07:00:08
Circle of Hope Special Event: The Emotional Aspects of Infertility