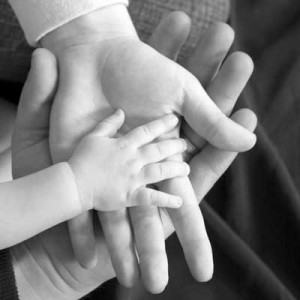 Have you ever wanted to help another family, but didn't know where to begin?  The Donor Program, PRIDE (PRegnancy Initiated with Donated Eggs) at CNY Fertility Center is a wonderful place to begin.  We have established an easy and personal program to help you through the steps of egg donation.  There are many reasons to donate your eggs to another woman but regardless of why you choose to give, know that we will be there to support you.
Many of our donors have had beautiful, close experiences with children.  Whether they have children of their own or they come from a large family of siblings, there is an appreciation of the love and bond of parenthood.  Through egg donation you would be able to create that same experience for another woman.  Most of our patients have been trying for at least one year to conceive, and some as many as ten.  They had always planned on having a family of their own, but never imagined they would be faced with the devastating news that they would not conceive with their own eggs.  Whatever the reason for their infertility, without donor eggs these patients will never carry and deliver a child of their own.  In their hearts they know they will be wonderful parents and give their children the world, but unfortunately they have not been able to achieve this dream.  Your gift of egg donation would make this dream a reality.  The beauty of this program is that the recipient will also be able to carry the child, and experience those special nine months, delivery, and breastfeeding if they wish.  For some women, this is a dream come true.
Through egg donation, you would be able to change the lives of a deserving, and loving family.  You would be giving them the ultimate gift, life.  While your reasons to donate are personal, know that someone will be forever grateful for your decision.
If you would like further information about the Donor Program at CNY Fertility Center, please explore our website further and contact one of our Donor Coordinators: http://cnyfertility.com/donor-gametes/donor-oocytes/
If you have familiarized yourself with the program and would like to pursue egg donation, follow this link to the Donor Portal and further instructions: http://cnyfertility.com/2010/01/22/cny-fertility-center-donor-portal/

Or contact Kari Gardner directly at the Syracuse Office by calling toll free 800.539.9870 or emailing her at kgardner@cnyfertility.com.
https://www.cnyfertility.com/wp-content/uploads/2018/06/CNY-BLACK.png
0
0
lstack
https://www.cnyfertility.com/wp-content/uploads/2018/06/CNY-BLACK.png
lstack
2010-02-01 14:34:20
2010-02-01 14:34:20
A Reason to Give