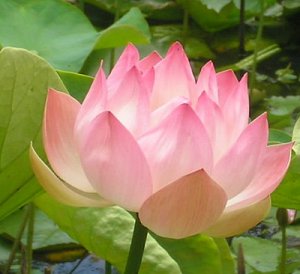 Dr. Rob and his CNY Healing Arts Centers – Syracuse, Rochester and Albany locations – are now offering Yoga for Fertility.  This is a wonderful opportunity to focus your energy and spirit directly to those specific places on the body integral to fertility.  Over the years yoga has proven to be extremely beneficial for those trying to conceive.  An excerpt from Yogajournal.com touches on some of the many benefits of yoga for fertility:
"The type of yoga class that I recommend to aid fertility and conception is a restorative class—a class where the body, mind, and spirit learn the art of relaxation. A woman's desire to conceive can be overpowering and can drive her to the point of obsession…Since it is the woman's body and mind that has to be healthy and free of stress, it is her responsibility–with the unwavering support of her partner–to create the most favorable conditions for conception." (Jaki Nett, Yogajournal.com)
Our Yoga for Fertility classes allow you to enjoy the benefits of yoga while specifically catering to your fertility needs.  Our instructors will be able to guide you through creating the optimal environment for conception and pregnancy, while customizing your session specifically to your needs.
Syracuse CNY Healing Arts Yoga for Fertility with Cynthia Powers-Broccoli Tuesday evenings 5:30-7:00p, RSVP 315-671-5755
Rochester CNY Healing Arts Yoga for Fertility Wednesday evenings 6:30-7:30p RSVP to Erin at emccollough@cnyhealingarts.com.
Albany CNY Healing Arts Yoga for Fertility with Linda Hill Thursday evenings 6:00-7:00p to RSVP email Cheryl Anderson, Spa Manager at canderson@cnyhealingarts.com.
Please call CNY Healing Arts at your closest respective location with any questions you may have, and to RSVP for our next session.  We hope to see you there!
https://www.cnyfertility.com/wp-content/uploads/2018/06/CNY-BLACK.png
0
0
CNY Fertility Team
https://www.cnyfertility.com/wp-content/uploads/2018/06/CNY-BLACK.png
CNY Fertility Team
2009-06-01 08:04:23
2009-06-01 08:04:23
Yoga for Fertility at Syracuse, Albany or Rochester