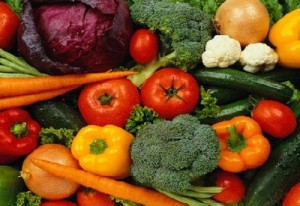 Good morning!  I hope that you had a great weekend.  As we work our way though PCOS Awareness Month, make sure to take a look at some of the fantastic free recipes that we have posted on our site.  PCOS is a challenge.  Not only do you have to endure fertility treatments, but often a lifestyle change is also necessary.  However, once you are able to shift your perspective to eating and exercising for your health, fertility, and wellness, the lifestyle becomes a blessing.  Beginning to make those healthy diet changes, for all of our clients, does not have to feel so overwhelming.  Just keep a few positive thoughts in mind, and feel free to utilize our practitioners at CNY Healing Arts!
To help me stay on track while eating and exercising for my fertility, I try to keep the following mantras handy:
I am taking an active role in my fertility with every meal.
I am walking (running, practicing yoga, etc.) for the child that I am working to conceive.
Food is nourishing, comforting, and preparing my body to carry the child that I will conceive.
I hope that you have a great week, and explore some new great nourishing recipes!
Lisa
Lstack@cnyfertility.com
315-744-8073
https://www.cnyfertility.com/wp-content/uploads/2018/06/CNY-BLACK.png
0
0
lstack
https://www.cnyfertility.com/wp-content/uploads/2018/06/CNY-BLACK.png
lstack
2011-09-19 05:56:47
2011-09-19 05:56:47
Words of Support and Encouragement Week of September