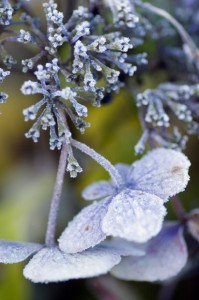 This evening we will be holding our Syracuse Circle of Hope support meeting in the CNY Fertility Reception Area as well as via webinar beginning at 5:30pm.  To access the online portion of the meeting please register at the following website: https://www1.gotomeeting.com/register/728404040
Tonight, we will be discussing many helpful tips and coping mechanisms, as well as the book of the month, The Seven Spiritual Laws of Success by Deepak Chopra.  Today, I would like to briefly talk about Chopra's Law of Intention and Desire and how we can work this law into our daily lives.
Law of Intention and Desire
Chopra holds that our essential, most basic state is one of pure potentiality, or pure consciousness.  This is characterized by unlimited possibility and creativity, kind of like a child's imagination.  When you ask a young child to create a story, they fill it with beautiful imagery, all sorts of new species, and unknown worlds.  However, as we get older we tend to quiet our imagination a bit, and as adults our stories may be a little more realistic, or normal.  Our pure potentiality is when our lives – our soul function in this unlimited, child-like state.  When we release our intentions into this state of pure potentiality, they have infinite power and potential.  Anything can happen.  According to Chopra, there are no boundaries between our true inner self, and the extended, outside universe and so if we set our intention, it will eventually change the world outside our bodies.  However, we must hold our intention, without attachment to the outcome. Intention is desire without attachment to the outcome; we hold our intention in the future, with our attention in the present.  Our current awareness influences our future, and it is important to ignore the obstacles that can distract our attention away from our goal.  We can harness the power of intention to fulfill our dreams and desires by adhering to the following steps given to us by Chopra:
Center yourself in the silent space between thoughts – in the essential state of being.
Release your intentions and desires with the expectation that they will bloom when the season is right.
Keep your desires to yourself; do not share them with anyone else unless they are closely bonded with you.
Relinquish your attachment to the outcome.
Let the universe handle the details.
Try to keep your ultimate intention in focus, without creating a myopic vision of how to get there.  It is important to stay goal oriented, without limiting yourself to the many paths and opportunities to achieve this dream.  A wonderful exercise is to place your intention at the top of the page in your journal, and begin a running log of all the potential ways to achieve this goal.  You may have a few ideas now, and some may come to you overtime – but once you write it down, you may realize how the paths are unlimited, and it is important to keep ourselves receptive and open to these opportunities.
Best of luck, and I hope you join us tonight!
Lisa
Lstack@cnyfertility.com
315-744-8073
https://www.cnyfertility.com/wp-content/uploads/2018/06/CNY-BLACK.png
0
0
lstack
https://www.cnyfertility.com/wp-content/uploads/2018/06/CNY-BLACK.png
lstack
2009-11-09 08:36:33
2009-11-09 08:36:33
Words of Support and Encouragement Week of November 9, 2009