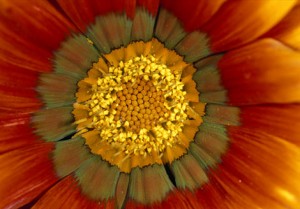 Leaving our office with unanswered questions can create unnecessary anxiety during your cycle.  We want to make sure that you always feel comfortable with your protocol, medications, and timeline.  If you find that sometimes you are leaving an appointment and you are still unsure of something, we don't want you to wait until the next time you come in.  Instead, please feel free to contact our office, consult our medication injection videos, or email me!  We want to try to keep your anxiety level low while you are trying to conceive, and create the most enjoyable experience for you.

You can also take a few precautionary steps to make sure that you are always leaving our office happy and well informed:

Before your appointment, spend a few moments thinking about what may happen.  Are you going in for your consultation? Are you having an ultrasound?
Browse our website (especially using the Search box) for information related to your particular appointment, procedure, or cycle.
Write down any questions that you may have, going into the appointment.
At the appointment, ask our practitioners to repeat anything that is unclear, and make sure that you ask every question on your list!
Write down the answers…we inevitably forget a few key points of any conversation when we are feeling a little anxious.
Keep a journal for your cycle, jot down any thoughts or questions that arise between appointments.

I hope that you take the time to ask all of your questions.  Your cycles are too important to not feel completely comfortable and informed.

Have a great week!
Lisa
Lstack@cnyfertility.com
315-744-8073
https://www.cnyfertility.com/wp-content/uploads/2018/06/CNY-BLACK.png
0
0
lstack
https://www.cnyfertility.com/wp-content/uploads/2018/06/CNY-BLACK.png
lstack
2011-08-08 07:15:21
2011-08-08 07:15:21
Words of Support and Encouragement Week of August 8, 2011