May 9, 2009 was a full moon, and in light of this event I have chosen the words of a 15th century Mesoamerican warrior, philosopher and poet, Nezahualcoyotl, to help us welcome this new phase and the end of our Spring season.
I invite you to embrace Spring and attend our CNY Healing Arts Spring Fling Thursday, May 21st from 4-7PM. We welcome you to come meet our practitioners, enjoy a talk from Dr. Rob Kiltz, ask questions, watch demonstrations, take a tour of our beautiful, relaxing facility and enjoy some light refreshments. We are passionate about what we do and excited about the opportunity to spend an evening with you. At 5PM Dr. Rob Kiltz will share some of his positive words and thoughts about how to live your Best Life and enjoy each and every day to the fullest!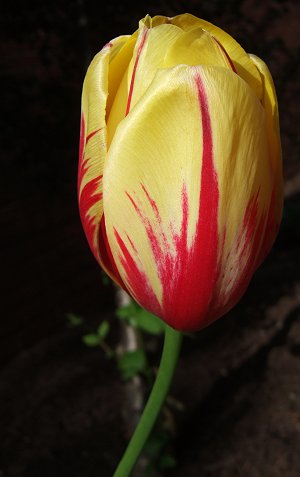 Flowers have come!
to refresh
and delight you, princes.
You see them briefly
as they dress themselves,
spread their petals,
perfect only in spring-
countless golden flowers!
The flowers have come
to the skirt of the mountain!
Yellow flowers
sweet flowers
precious vanilla flowers
the crows dark magic flowers
weave themselves together.
They are your
flowers, god.
We only borrow them:
your flowered drum,
your bells,
your song:
They are your flowers,
god.

The god Nezahualcoyotl speaks of in this poem is essentially the Earth. Not a god we think of today in many of the world's religions. This poem is fitting as we can often forget the beauty of the Earth around us while we are worried and preoccupied with what is happening in our lives. Although we cannot fully rid ourselves of the anxiety associated with trying to create the family we have always dreamed, it is OK to take a break for ourselves. The dream of a family will be there when you are finished, but for now how about taking a few moments to appreciate the fruits of Spring? Remember, the Earth has been creating life each Spring for approximately 4.5 billion years. With a bit of relaxation from CNY Healing Arts and a nice walk in the park, you will be bettering yourself, and your chances to create a new life of your very own. Stay positive, be good to yourself, enjoy the world around you, and please, always remember that we are here for you.
~by Lisa Stack
Lisa is here to support you through your journey with CNY Fertility Center.



Phone: 315-744-8073
Email: LStack@cnyfertility.com
https://www.cnyfertility.com/wp-content/uploads/2018/06/CNY-BLACK.png
0
0
CNY Fertility Team
https://www.cnyfertility.com/wp-content/uploads/2018/06/CNY-BLACK.png
CNY Fertility Team
2009-05-18 08:02:47
2009-05-18 08:02:47
Words of support and encouragement, May 18, 2009