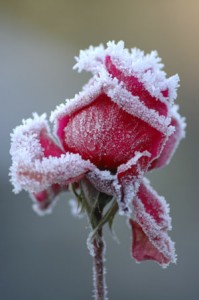 Good morning!  I hope that you had a great weekend.  We are now right in the middle of a beautiful holiday season, and I think it is time to revisit our yearly Gratitude List.  This list is a fun and quick mindfulness activity to help you focus your attention on what is most important this holiday.  Aside from the great anticipation of conceiving a child, celebrating and enjoying your loved ones during the holidays can create a joy-filled memorable year.
List three of your most fond holiday memories.
List three of your favorite holiday traditions.
Name one tradition you miss celebrating.
Name one tradition you would like to begin.
Who do you love spending your holiday with?
Name five people you are thankful for having in your life.
List five ways you could show them your love, whether big or small.
Name one person you miss, and would like to reconnect with this holiday.
How could you reestablish that relationship?
Finally, list five ways you could love and care for yourself this holiday.
If your fertility journey is weighing heavy on your heart this year, take the time to love and respect your emotions.  I have created the Holiday Support Guide full of tips to help you cope with any challenging emotions that may arise.  I am also holding a free Evening Meditation and Relaxation Webinar on Wednesday, November 28th.  During December, we will also offer our regular Circle of Hope Support Group sessions, with a special focus on relaxing during the holidays.
Syracuse Circle of Hope will meet on Tuesday, December 11th from 7:30p-8:30p
Albany Circle of Hope will meet on Tuesday, December 11th from 5:30p-6:45p
Rochester Circle of Hope will meet on Wednesday, December 12th from 5:30p-7:00p
Habe a great week!
Lisa
Lstack@cnyfertility.com
315.744.8073
https://www.cnyfertility.com/wp-content/uploads/2018/06/CNY-BLACK.png
0
0
lstack
https://www.cnyfertility.com/wp-content/uploads/2018/06/CNY-BLACK.png
lstack
2012-11-26 07:26:35
2012-11-26 07:26:35
Words of Support and Encouragement: Gratitude List