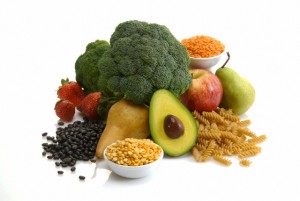 Dr. Robert Kiltz, Owner and Director of CNY Fertility & CNY Healing Arts Centers, created The Fertile Secret TM. This fertility treatment approach integrates state-of-the-art western reproductive technologies with the wisdom of eastern healing modalities. At each of our locations, Western fertility specialists work closely with our mind-body practitioners to create holistic fertility plans designed to enhance conception. Additionally, we offer a free Fertile Secret workshop each month with a targeted focus. In May we will be focusing on Nutrition for Fertility, details for this workshop below.
Our CNY Healing Arts acupuncturists (listed below by location) will discuss how a healthy diet can improve fertility and increase your chances for pregnancy. Key nutrients and recommended dosages of supplements will be discussed as well as how sugar, caffeine, and dairy products may affect fertility, and a discussion on the benefits for some women to eat gluten-free. Male nutritional and supplement recommendations will also be given so that both partners are maximizing their chances to conceive. Dietary recommendations are made based on Traditional Chinese Medicine principles and foods are discussed based on their energetic benefits for fertility. Handouts will be provided to assist with making nutritional and dietary changes with ease. Q&A included. Women and men welcome to attend.
SYRACUSE Location:
Join Chi Heon Yi, L.Ac. on Saturday, May 11th, 2:00-3:00pm at no cost to you. RSVP to 315.671.5755.
ROCHESTER Location:
Join Shelley Szymko-Carroll, L.Ac. on Thursday, May 16th, 5:00-6:00pm at no cost to you. RSVP to 585.244.1280 ext.2.
ALBANY Location:
Join Rebecca Rice, L.Ac. on Saturday, May 18th, 11:00am-12:00pm at no cost to you. RSVP to 518.724.5750.
https://www.cnyfertility.com/wp-content/uploads/2018/06/CNY-BLACK.png
0
0
CNY Fertility Team
https://www.cnyfertility.com/wp-content/uploads/2018/06/CNY-BLACK.png
CNY Fertility Team
2013-05-05 11:46:32
2013-05-05 11:46:32
The Fertile Secret: Nutrition for Fertility, Free Workshops in May, 2013