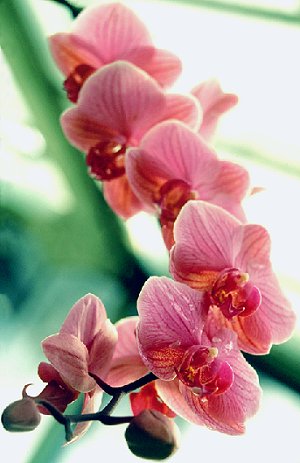 April is a CNY Fertility Center patient and has been on her journey to fertility for approximately three years. April will share candid stories and a unique perspective on the fertility challenges many women and couples face. CNY Fertility Center has locations in Syracuse, Albany and Rochester, NY.
Week 64: Educating and Communicating with Friends and Family
Speaking frankly with friends and family about your personal infertility challenge can be tricky. Although we want their support there are also times when we simply need some space. Since each family, relative and friend is different you may have to tweak your approach by person, personality, or relationship. You may also have to tweak your approach depending on how you feel. I know that when we had our canceled IVF cycle because none of the eggs they retrieved were viable, there was not one single person I wanted to talk to except my husband. When you feel that way, recognize that it is normal to want to discuss your journey openly at some times and to then need some space at other times.
Just because you have shared information in the past or previously asked for support from your family, does not mean you or your husband are obligated to share all information all the time. I once had a friend who felt as though she had to announce the arrival of her period each month so everyone would know not to ask her if she was pregnant. There is such a fine line between supportive friends and family and intrusive involvement!
Here is a list of some simple suggestions that may be helpful in terms of communicating with family and friends.
Remember that you do not have to immediately return every call or e-mail asking about how you are
Rely on your spouse or a close friend/relative to help you communicate your needs as well because you are not alone on your journey
If you know you will want space ahead of time then express that in a kind way (i.e., "We are going to begin our next IVF cycle, and while we may need your support and we appreciate your involvement we may not let you know how our egg retrieval/pregnancy test/ultrasound went. We do promise to fill you in as soon as we are comfortable doing so.) Women/couples with healthy pregnancies often don't announce their news until the end of the first trimester so why are any of us expected to communicate our news immediately.
If you feel precedence has been set in the past, simply express how you feel now and kindly ask that your loved ones respect your needs
My most important piece of advice is to simply meet your own needs, and ask your spouse how s/he is feeling about communicating with your family and friends. Remember to regularly check in with each other because if you are only communicating information to your loved ones out of a sense of obligation or guilt, then please consider expressing your true feelings. You and your spouse are the priority as you proceed through this emotionally draining journey and you must meet your own needs first.
Trying to listen to my own advice,
April all Year
april.allyear@yahoo.com

https://www.cnyfertility.com/wp-content/uploads/2019/05/cny_logo.png
0
0
April
https://www.cnyfertility.com/wp-content/uploads/2019/05/cny_logo.png
April
2010-10-20 07:22:48
2010-10-20 07:22:48
April's Journey to Fertility: Educating and Communicating with Friends and Family