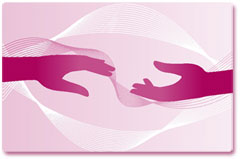 Circle of Hope Support Group
Tuesday, October 9th 7:30-8:30pm
Join Lisa Stack for a relaxed evening of sharing, support, and encouragement. A delicious and healthy meal will be served, and all are welcome! Please use the CNY Healing Arts entrance, and the hostess will direct you to the kitchen. *RSVP to Lisa at Lstack@cnyfertility.com.
*Try Yoga for Fertility class for FREE, immediately before this support group meeting (6:00-7:15pm). No yoga experience required.
Offerings at our CNY Healing Arts Center – Call 315.671.5755:
Yoga for Fertility Class
Tuesdays, 6:00-7:15pm
Join Cynthia Powers-Broccoli for this Yoga for Fertility Class that is designed for women or couples who are trying to conceive. Yoga for Fertility uses specific yoga postures to help stimulate and tone the reproductive system and has been shown to improve chances of conception. Please note that our Yoga for Fertility class is now FREE of charge due to Dr. Kiltz's strong belief in the power of yoga to improve the body's ability to conceive (for men and women). Enjoy! Please RSVP to 315.671.5755.
Fertile Friends Gathering
Tuesdays, October 2nd, 16th, 23rd & 30th 7:15-8:00pm
This is a non-facilitated peer group for individuals on their path toward fertility. Please feel free to stop by. This is the time to be open and share stories with one another, lean on one another for support, and to know you are not alone on this journey. No fee.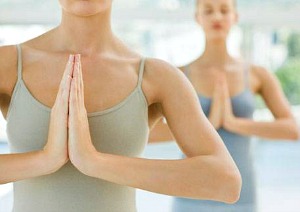 Restorative Yoga & Meditation Class
Sundays, 12:15-1:30pm – Fee $15
Join Katrin Nauman for this supported, conscious body/mind relaxation practice. Restorative poses offer benefits to both the body and mind, for various conditions including: insomnia, asthma, chronic pain, depression and infertility. Please RSVP to 315.671.5755.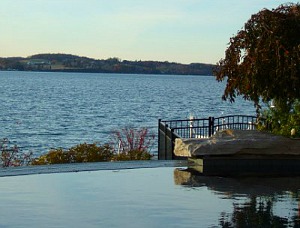 THIS RETREAT IS CLOSED FOR REGISTRATION – WE REACHED OUR MAX #. THANK YOU! If you registered and have any questions please email Chris at Cbriel@cnyfertility.com.
Conversations with the Universe: Men's Retreat
Sunday, October 14th 1:00-4:00pm – Fee $45
Join Dr. Rob Kiltz for this day to sit, contemplate and share along the peaceful shores of Skaneateles Lake. We will explore the idea of taking those experiences in life that make you sad, unhappy and fearful and shifting the energy and our thoughts to see them as a journey of perfection and expansion. Learn insights that will help you to see the beauty in every moment of each day. Bring a comfortable pillow and blanket. Dress comfortably. Lunch will be provided.
CANCELED-Journey To Center: Mandala As Meditation
Saturday, October 13th 12:00-5:00pm- Fee $75
Katrin Naumann will guide an exploration of the temporal and the eternal, in this experiential workshop, during which we will create sacred mandalas, using various techniques and media. Journey more deeply into your creative expression through sacred object making, meditation, and ritual. A shared meal will follow. All materials provided. Enrollment limited to 20 people. We invite you to relax and unwind in our hottub, steam rooms and sauna before the workshop, so please bring your bathing suit. Please RSVP to 315.671.5755.
Mind @ Rest Workshop
Sunday, October 14th 2:00-3:00pm – Fee $15
A mind at rest aids with sleeping, stress relief, motivation, muscle relaxation, happiness, physical healing and balance. Tonya Mossman will help you envision what you want to accomplish in life. Consider this a vacation for the mind. Come and relax, don't think. All that is required is to sit or lie down and just listen. Please RSVP to 315.671.5755.
Fertile Foods Workshop
Saturday, October 27th 1:00-2:30 – No Fee
Join Heather Neely, RD for a workshop on eating right for fertility. We will discuss how a healthy diet can help increase your chances for pregnancy. Topics include: foods to add or limit in your diet, key nutrients you should be getting now, food and its affect on your hormones, and getting to or maintaining a healthy weight. There will be a Q&A session. Please RSVP to 315.671.5755.
https://www.cnyfertility.com/wp-content/uploads/2018/06/CNY-BLACK.png
0
0
editor
https://www.cnyfertility.com/wp-content/uploads/2018/06/CNY-BLACK.png
editor
2012-09-26 08:00:20
2012-09-26 08:00:20
Syracuse: October 2012 Support Groups, Workshops & Classes