Circle of Hope Support Group
Tuesday, June 12th, 7:15-8:30pm
Join us for a relaxed evening of sharing, support, and encouragement. A delicious and healthy meal will be served, and all are welcome! This session is held immediately after Yoga for Fertility. Please use the CNY Healing Arts entrance, and the hostess will direct you to the kitchen. RSVP to Lisa at Lstack@cnyfertility.com. * Enjoy one complimentary Yoga for Fertility class at 5:45pm before this support group meeting. Looking forward to seeing you in class. No yoga experience required.
Offerings at CNY Healing Arts Call 315.671.5755
Yoga for Fertility Class
Tuesdays, 5:45-7:00pm
Join Cynthia Powers-Broccoli for this Yoga for Fertility Class that is designed for women or couples who are trying to conceive. Yoga for Fertility uses specific yoga postures to help stimulate and tone the reproductive system and has been shown to improve chances of conception. Fertile Friends Gathering: Each week from 7:00-8:30pm, except when Support Group is held -June 12th, we offer a time for sharing and connecting after the yoga class concludes. All are welcome to attend this support offering, we stay until 7:45pm. Please RSVP to us at 315.671.5755.
Restorative Yoga & Meditation Class with Katrin
Sundays, 12:00-1:00pm
Join us for this supported, conscious body/mind relaxation practice. Restorative poses offer benefits to both the body and mind, for conditions ranging from insomnia to asthma and chronic pain to depression as well as infertility related issues. Please RSVP to us at 315.671.5755.
Maybe Baby: CNY Fertility Pride Open House Event
Thursday, June 14th, 5:00-7:00pm
A discussion for LGBT community members on how you can fulfill your parenting dreams. Throughout the night we will have information, a spa gift basket raffle, chair massages, tours, and light refreshments. Please email Cbutler@cnyfertility.com for details or to RSVP.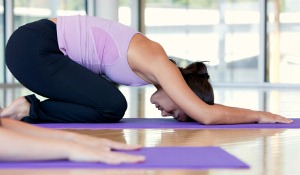 Yoga Nidra Workshop: Deep Relaxation & Guided Meditation
Saturday, June 16th, 2:00-3:00pm
Through the use of guided imagery, breath awareness and body scanning, this extended guided relaxation will help alleviate not only muscular tensions, but also mental and emotional stress. We will access inner healing and harmony available to us all. Relax into openness, freedom and bliss. Nothing is required but to lie or sit down and listen. Yoga Nidra is foolproof! You cannot do it wrong. Please RSVP to us at 315.671.5755. Workshop fee $15.00
Drumming Circle and Dance Class
Friday, June 22nd, 7:00-9:00pm
East Street Yoga and CNY Healing Arts presents Drumming Circle and Dance class led by David Etse Nyadedzor, Master Drummer.  Bring your own drum or use one of ours. Dance along to live drumming! All ages and experience levels welcome! Get a great workout! Please RSVP to us at 315.671.5755. Workshop fee $10.00
https://www.cnyfertility.com/wp-content/uploads/2018/06/CNY-BLACK.png
0
0
CNY Fertility Team
https://www.cnyfertility.com/wp-content/uploads/2018/06/CNY-BLACK.png
CNY Fertility Team
2012-05-28 11:38:37
2012-05-28 11:38:37
Syracuse-June 2012 Support Group, Workshops & Classes